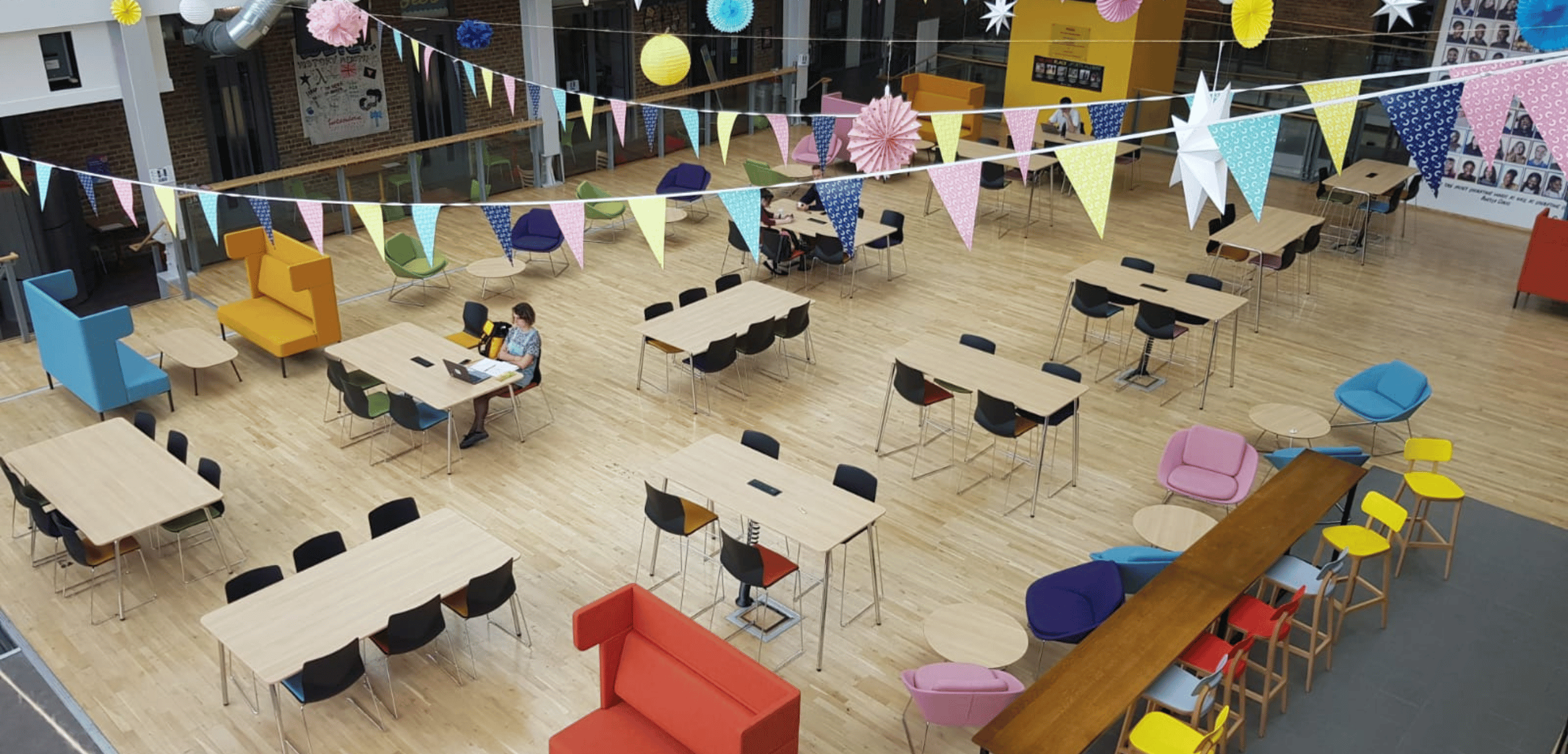 University of Leicester, Student Union
University of Leicester
The redeveloped Percy Gee Building, opened in 2021, is located at the heart of the University of Leicester's campus and is the hub of student activity. It continues to be the home of the Students' Union and is a great place to meet, work and relax.
Working with BOF Furniture, we were able to provide a selection of Ocee and Four Design products to create flexible, multi-use areas in an open plan layout.
By combining the Ocee Dishy soft seating, FourUs booths, and FourSure seats in a range of vibrant colours, BOF turned the space into a cool, collaborative zone to be enjoyed by students' from a multitude of disciplines.