Sustainability
Taking Care of our Planet
Let's Furnish the World Better
Ocee & Four Design is committed to making the responsible choice. Sustainability is today more on everybody's radar than before. Whilst we don't claim to be perfect, we are pretty proud of our progress and want to share it with you. This year we have created a sustainability pledge, to communicate to our customers what we are trying to achieve as a furniture manufacturer, in the global framework of the UN Sustainable Development Goals.
One
We will consider a holistic approach to growth, investing in our people and considering our planet with our economic success
Two
We will be transparent with our journey, aiming to provide as much information as possible to our customers so that they can make an informed decision
Three
We want to provide sustainable products, designs and solutions that help reduce the environmental footprint of our customers and ourselves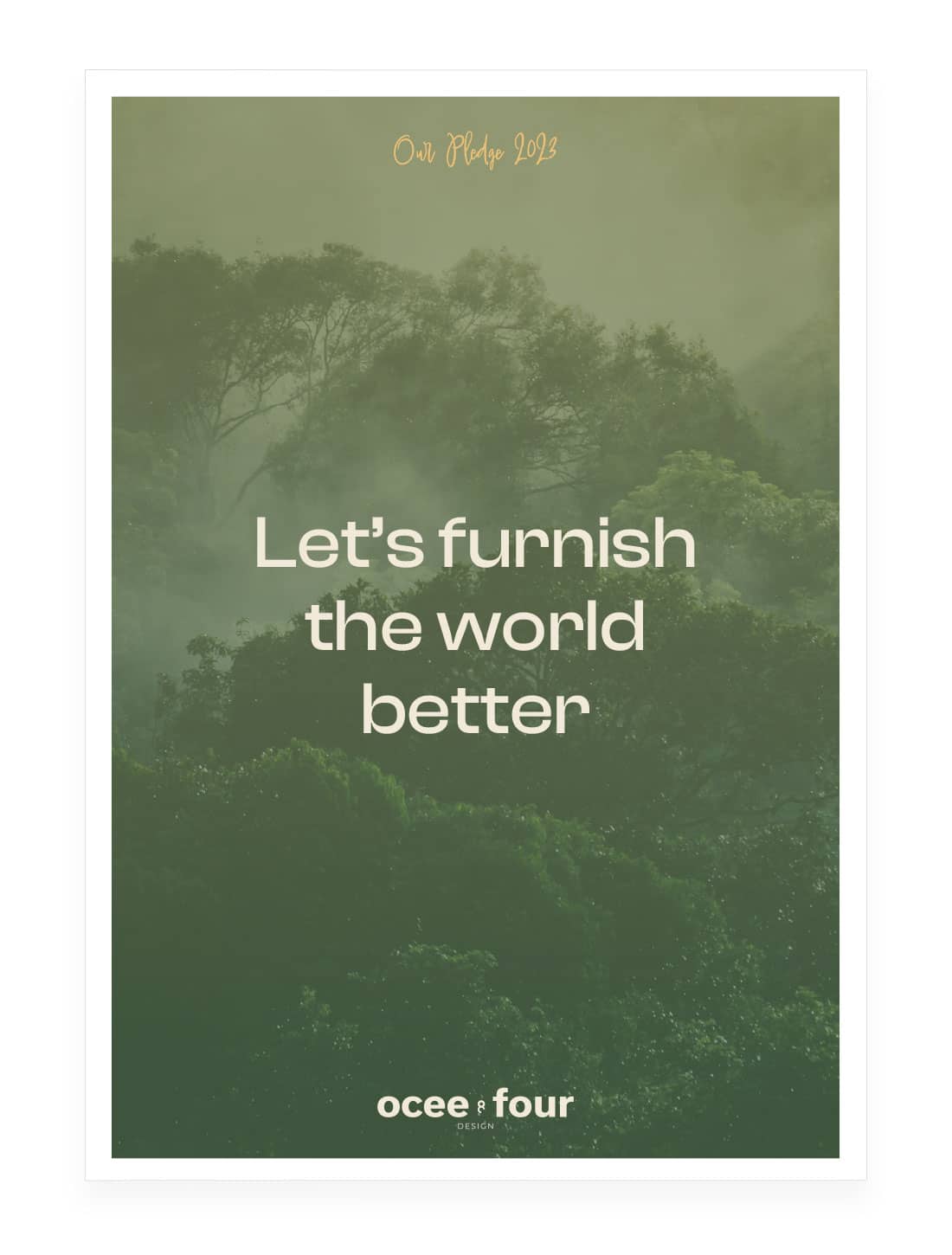 Have a flick through our Pledge document to find out specifically what we are doing regarding wellbeing, our carbon journey, our design principles and so much more.
We've highlighted actions that specifically showcase how we are contributing toward 6 of the 17 UN SDGs.
Click below to read our Sustainability brochure in your respective language:
For more direct information about our commitment, our responsibilities to our customers and what we offer in terms of sustainability within product and services, as well as company certifications and policies, follow the sections below to find out more.
Do you have any questions?
If you have any questions or are interested in talking to us about our efforts, please contact our Group Sustainability and Environmental Manager: Giulia Neuhaus
Follow our progress on our social media pages Linkedin or Instagram.