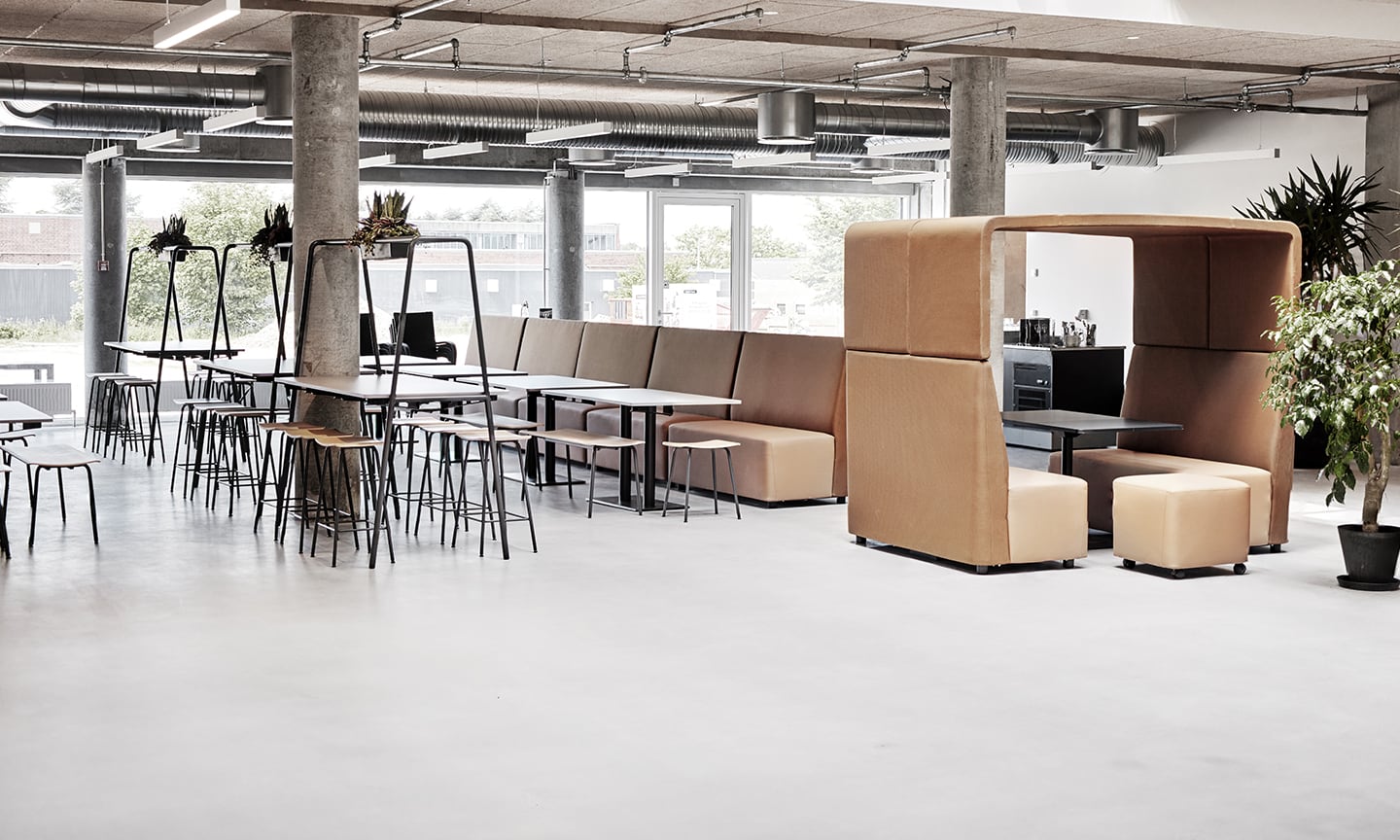 Titan Tech Town
A 'Feel like home' SoCo Space
Titan Tech Town
At Tech Town in Odense, Denmark, the primary objective was to establish an inviting "Feel-like-home" ambiance while prioritising convenience and community. To achieve this, the interior space was meticulously crafted with furnishings that exude a gentle and tranquil vibe.
The carefully selected furniture invites users to engage with it creatively. Our main focus was on optimising the utilisation of available square footage and nurturing a harmonious working environment. Our aim was to create versatile cafeteria space where businesses can network, host meetings, or work independently.
The conference room has been furnished with adjustable tables and chairs, allowing seamless transformation for both small and large group configurations. These furnishings can be easily rearranged or stored away, allowing for swift conversion from a classroom to a meeting room or a conference setup.
The FourReal A tables, paired with Share Stools, form an ideal space for collaboration. By incorporating biophilia with the optional flower pots, the environment becomes even more inviting, promoting a harmonious fusion of nature and human interaction. The FourLikes sofas offer a comfortable space for both work and relaxation, while the FourLikes booths serve as great spots for impromptu meetings or when you simply need a quiet space.
The FourFold tables combined with the FourSure chairs offer seamless reconfiguration and effortless storage, ensuring adaptability for groups of various sizes.
The furniture chosen for Tech Town boasts a minimalist aesthetic, characterised by a muted and comfortable colour palette that seamlessly adapts to any room. Functionality was a cornerstone of the interior design, with a strong emphasis on longevity in terms of quality, durability, style, and colour, ensuring that the furniture remains an integral part of Tech Town's interior for years to come.