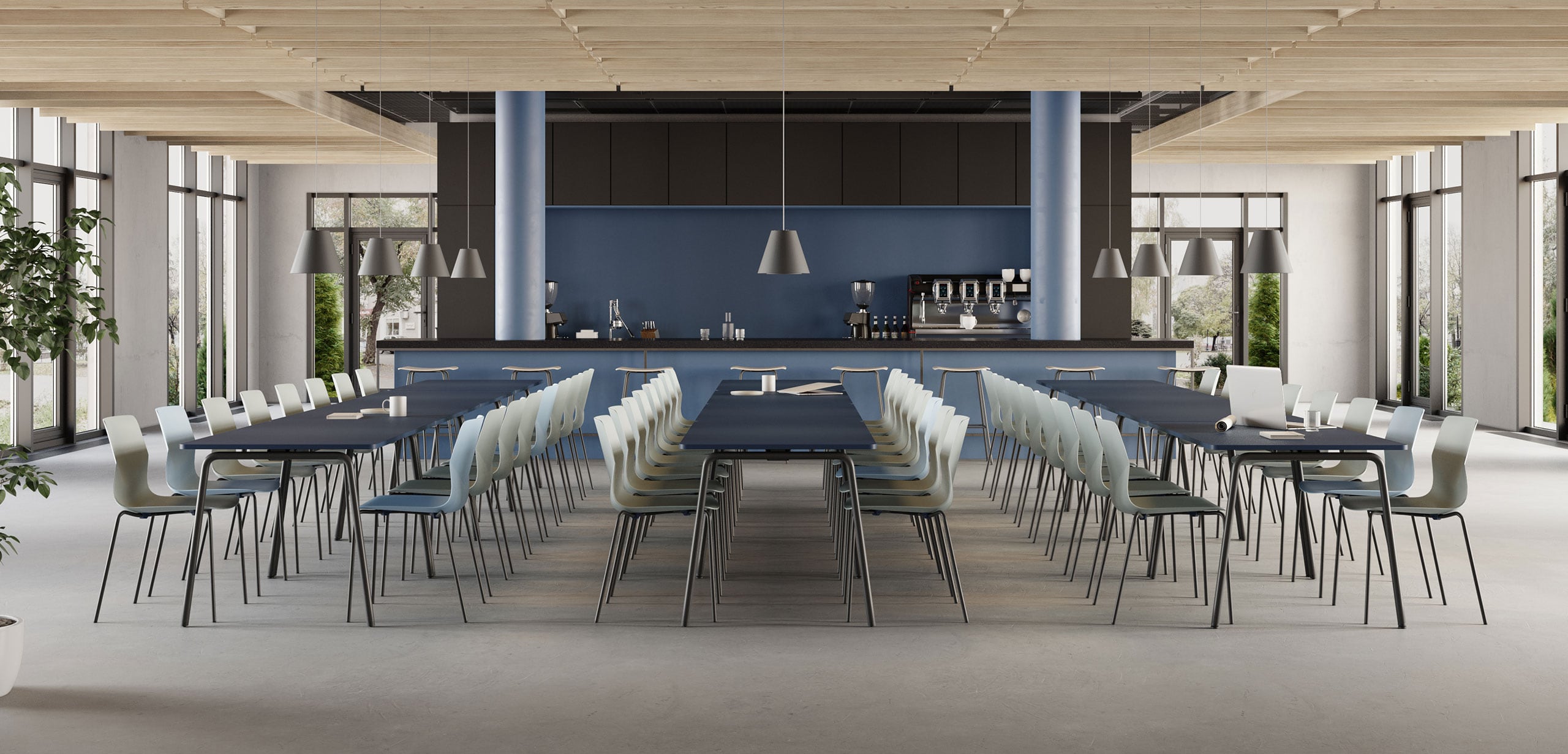 Fluid Spaces
Multipurpose Furniture Solutions in Present-Day Canteens
We all know that nothing brings people together, like good food. So does a well thought out canteen.
The present-day canteen has to accommodate different needs and functions throughout the day, which require adaptable multipurpose furniture solutions. Whether it's just for a coffee or a bite to eat, impromptu meetings, after-work socialising, or a break from the hub of the office, now more than ever, the canteen spaces need to evolve as people drift in and out during work hours.
We call them Fluid Spaces.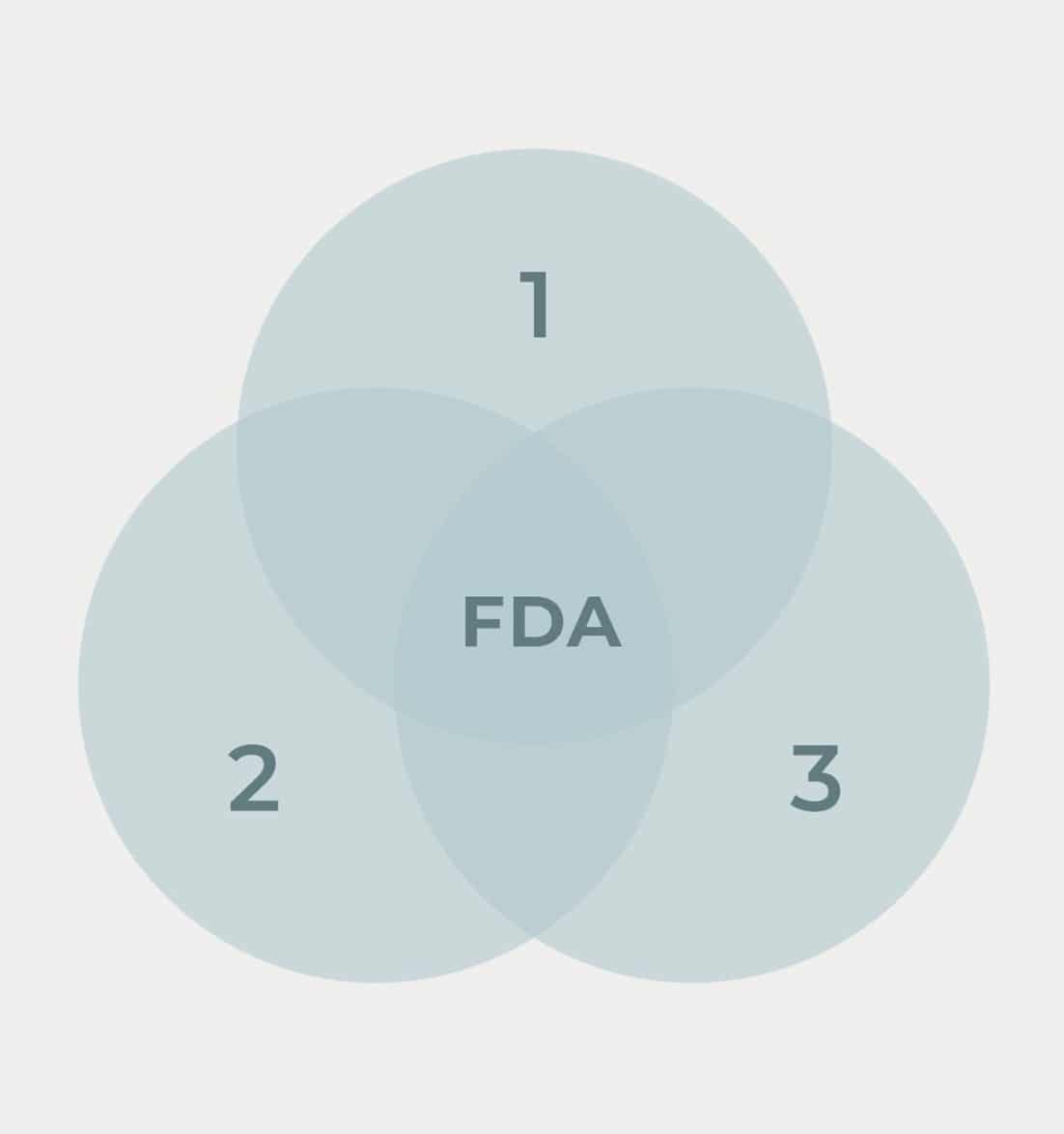 Fluid Explained
01 Room Level We help create multipurpose spaces that support:
A fluid approach to work environments focusing on a compact footprint
Full utilisation of space, and wellbeing
02 Product Level Our products are designed with human interaction in mind. They encourage:
Positive interactions
They connect and bridge furniture families for a coherent aesthetic design language
Maintainability is key—Stackability, movability, truckability
03 Individual Level Value for money:
Maintainability and function enable value for money on an individual level
A sense of autonomy and control of your own space
Furniture that can be managed by one person
Cleaning friendliness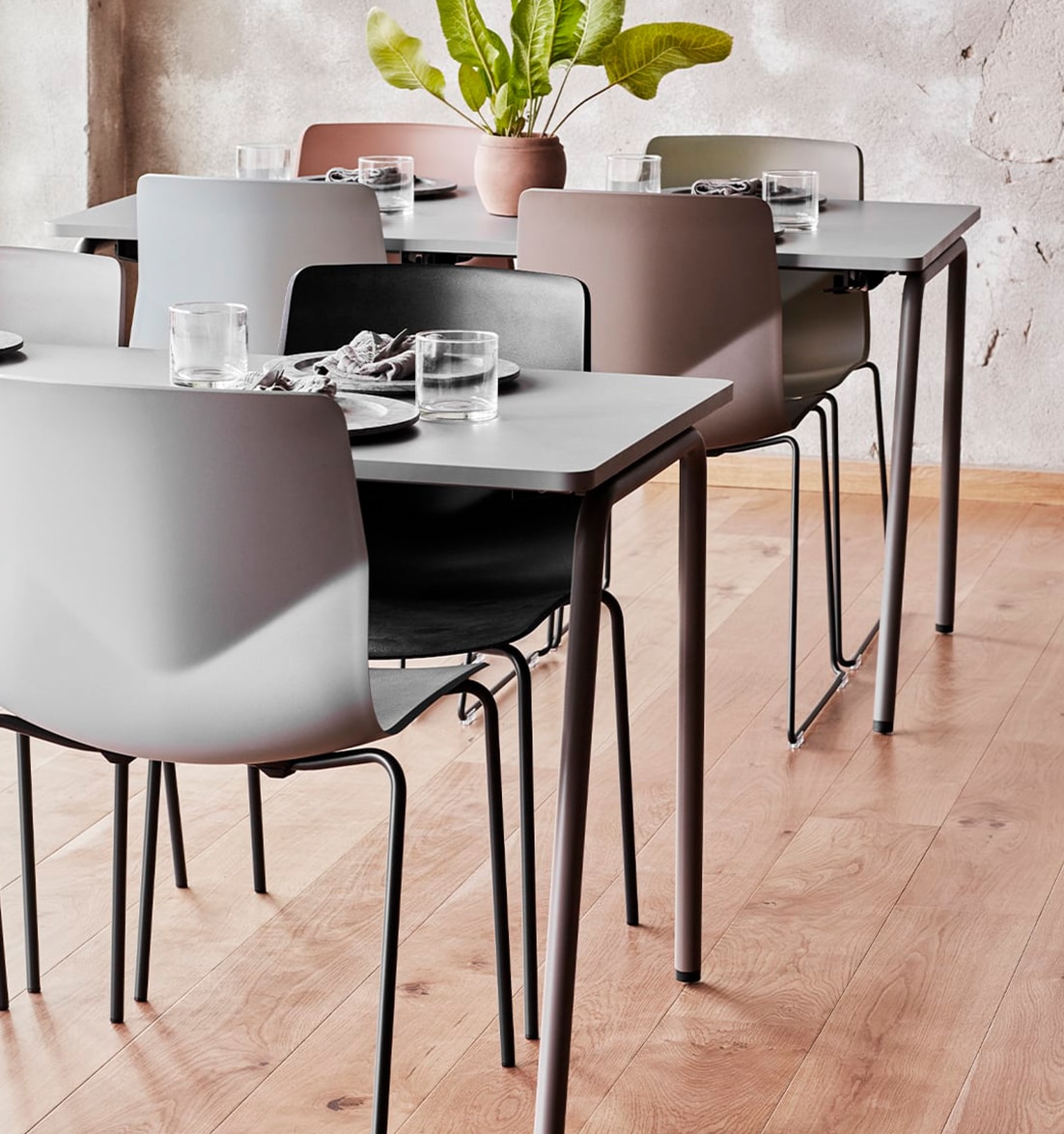 Eat
Let's Bring 'hygge' to the Table
A variation of tables in the canteen creates both zoning and a coffee shop look. A coffee shop look and comfy soft seating will soften any canteen space and entice both engaging conversations and a 'hyggelig' work lunch.
Being able to make swift changes to the layout of the canteen to accommodate different situations is vital. Therefore, our advice is:
Zoning and variation is key
Create a home or coffee shop vibe that offers a multifunctioning space
Bring a narrative to the layout which supports your brand ethos while covering shifting priorities during the workday
Design with the community at the heart of the space
See all our Tables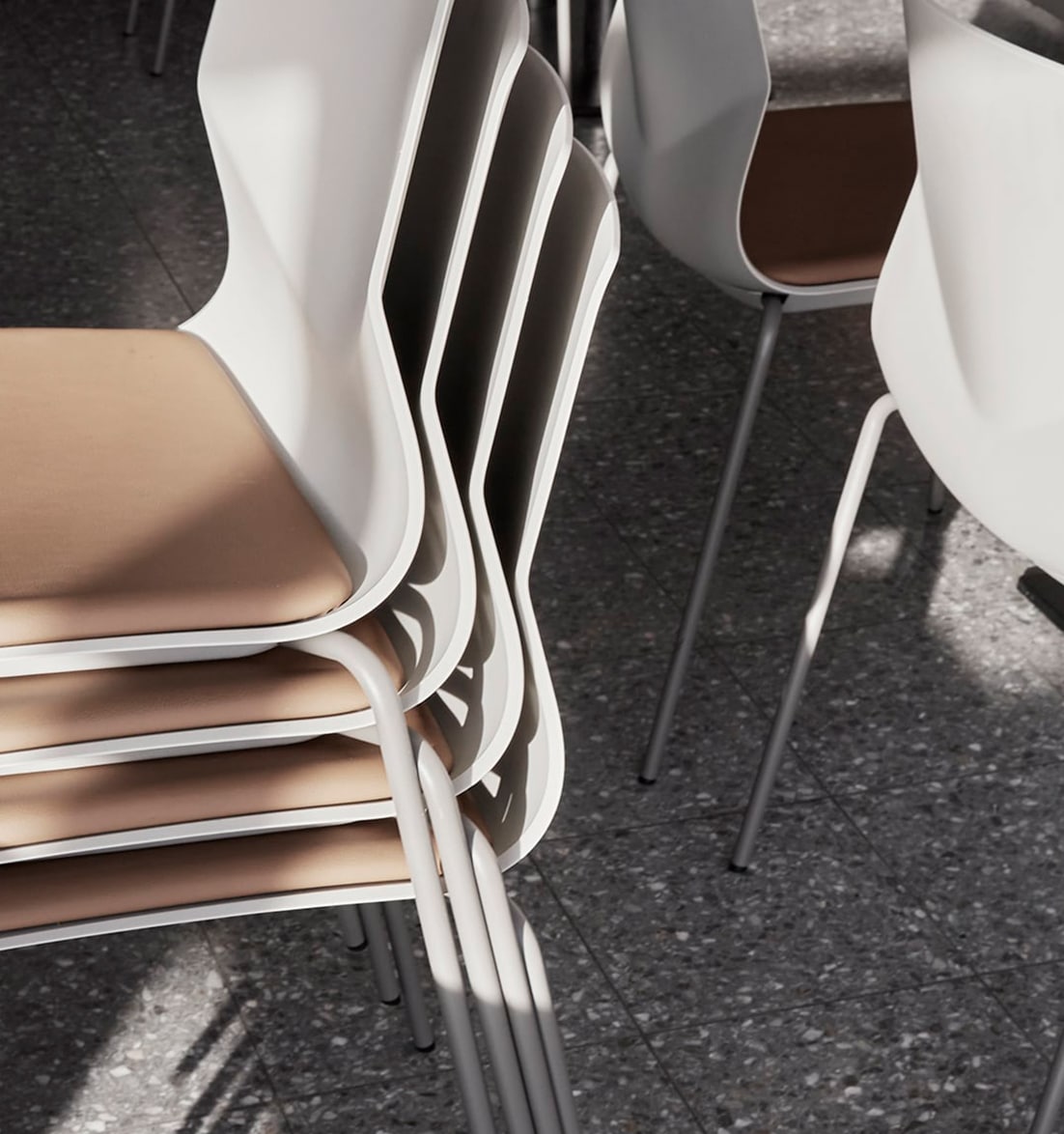 When Function Meets Design
Place. Use. Listen. Stack. Store. Repeat.
Is the FourSure chair easy to stack, store and maintain? Certainly. Without a doubt. Definitely. Four Sure.
See all our Stacking Chairs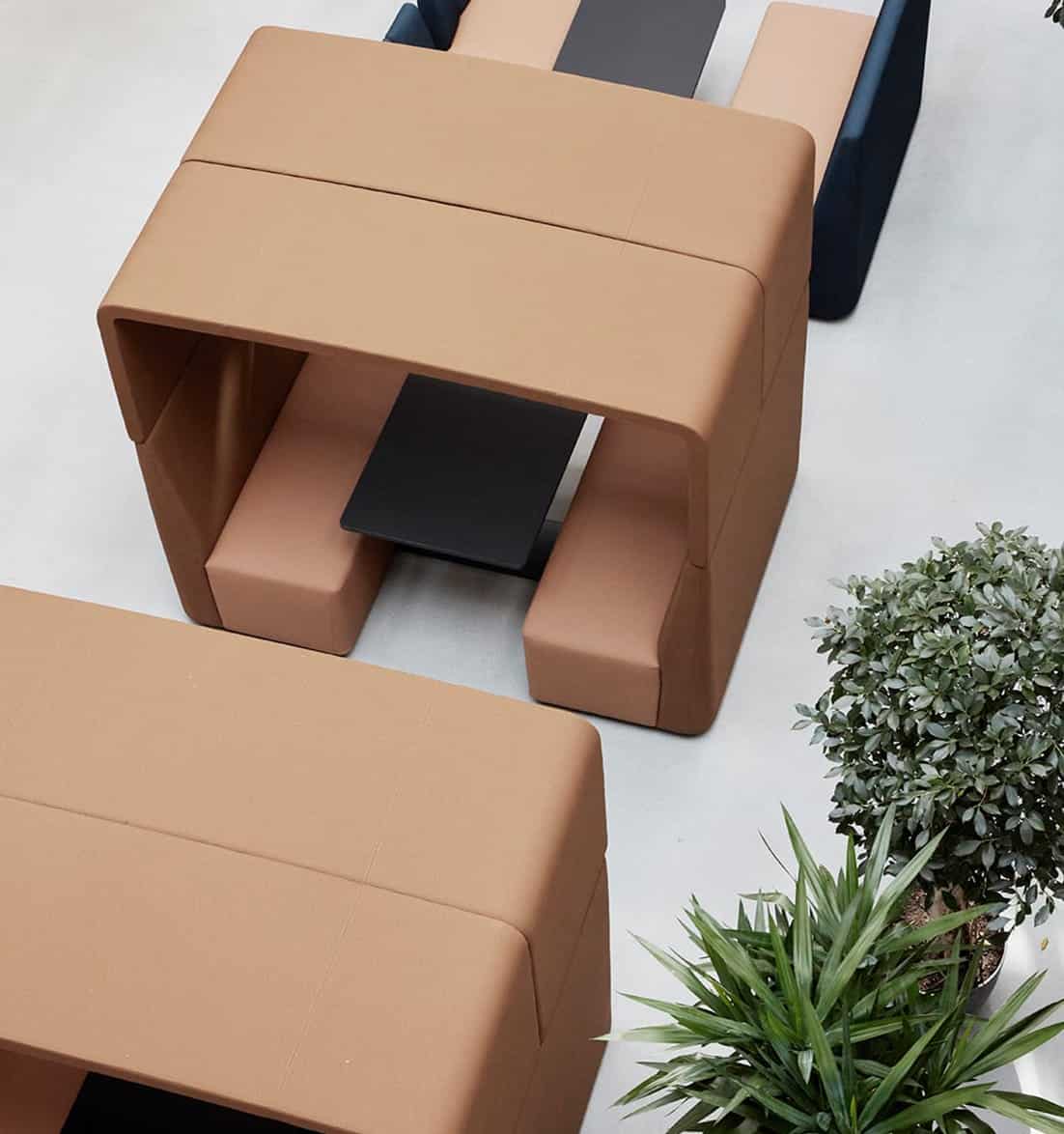 Meet
Full Utilisation of Space
The canteen should beat not only to the rhythm of the organisation but also to the heart of the employees, stakeholders, and collaborative partners. All hours. All-day. Not just between 11-13. Create a vibrant space which is more than meets the eye—a space to eat, thrive AND meet.
Convert your canteen to private meeting rooms with multifunctional furniture: two birds and one stone springs to mind.
Explore our Soft Seating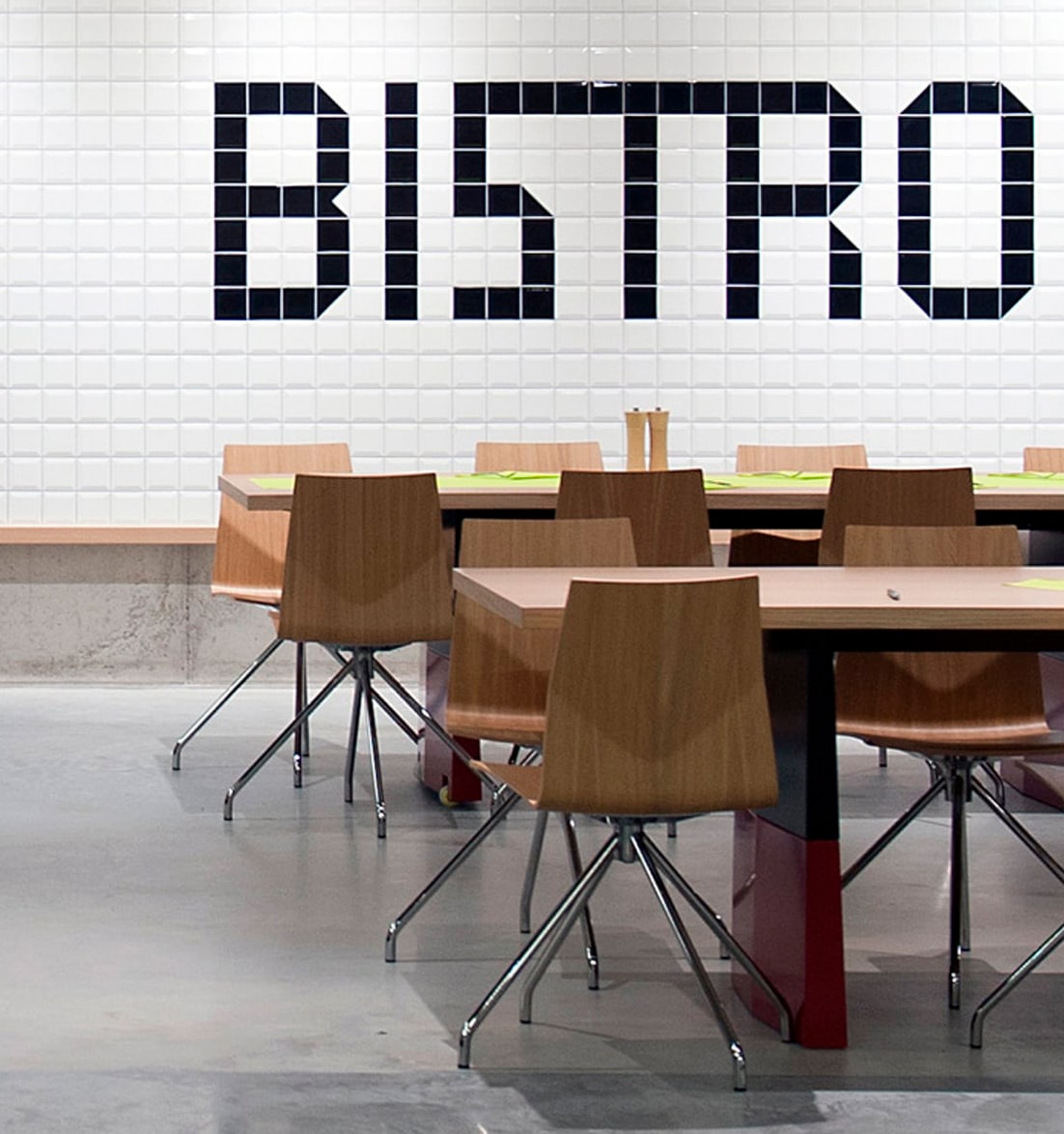 Socialise
Community is Imperative
We want furniture solutions which encourage social interactions in a relaxed atmosphere with a homely and cosy feel.
From lunch to touch down
From coffee break to chance encounters
From a conference setting to after-work staff partying
A shared communal space which breaks down social barriers, induces mutual trust, relationship building and a robust cultural platform.
Explore our Stacking Chairs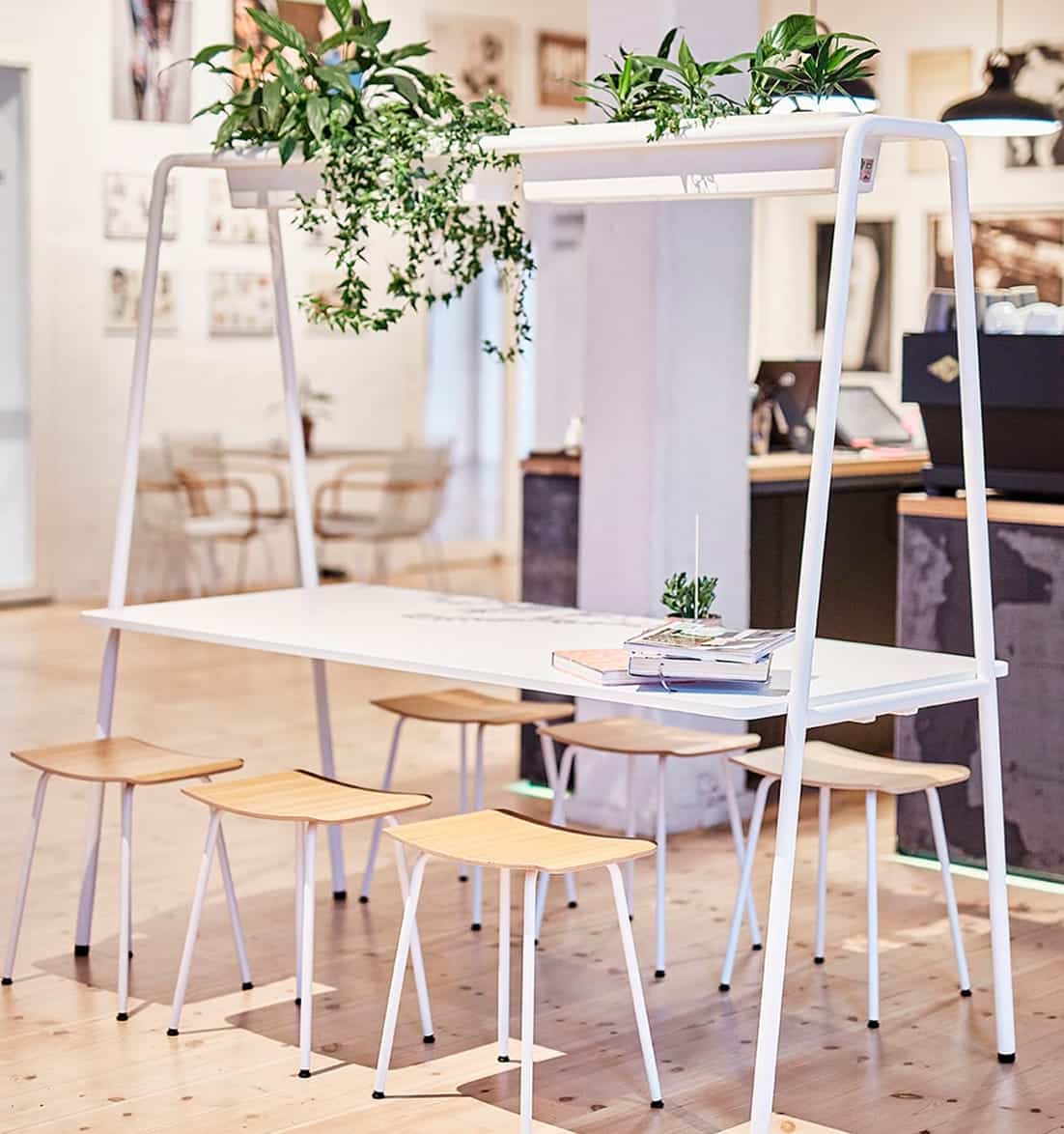 Conversation Starter
Spark Discussion or Retreat
FourReal®A is a true Pièces de résistance in any communal space. This table simply draws you in. Into engaging conversation, into contemplation or into a feeling of being safe and sound.
Learn more about our FourReal®A tables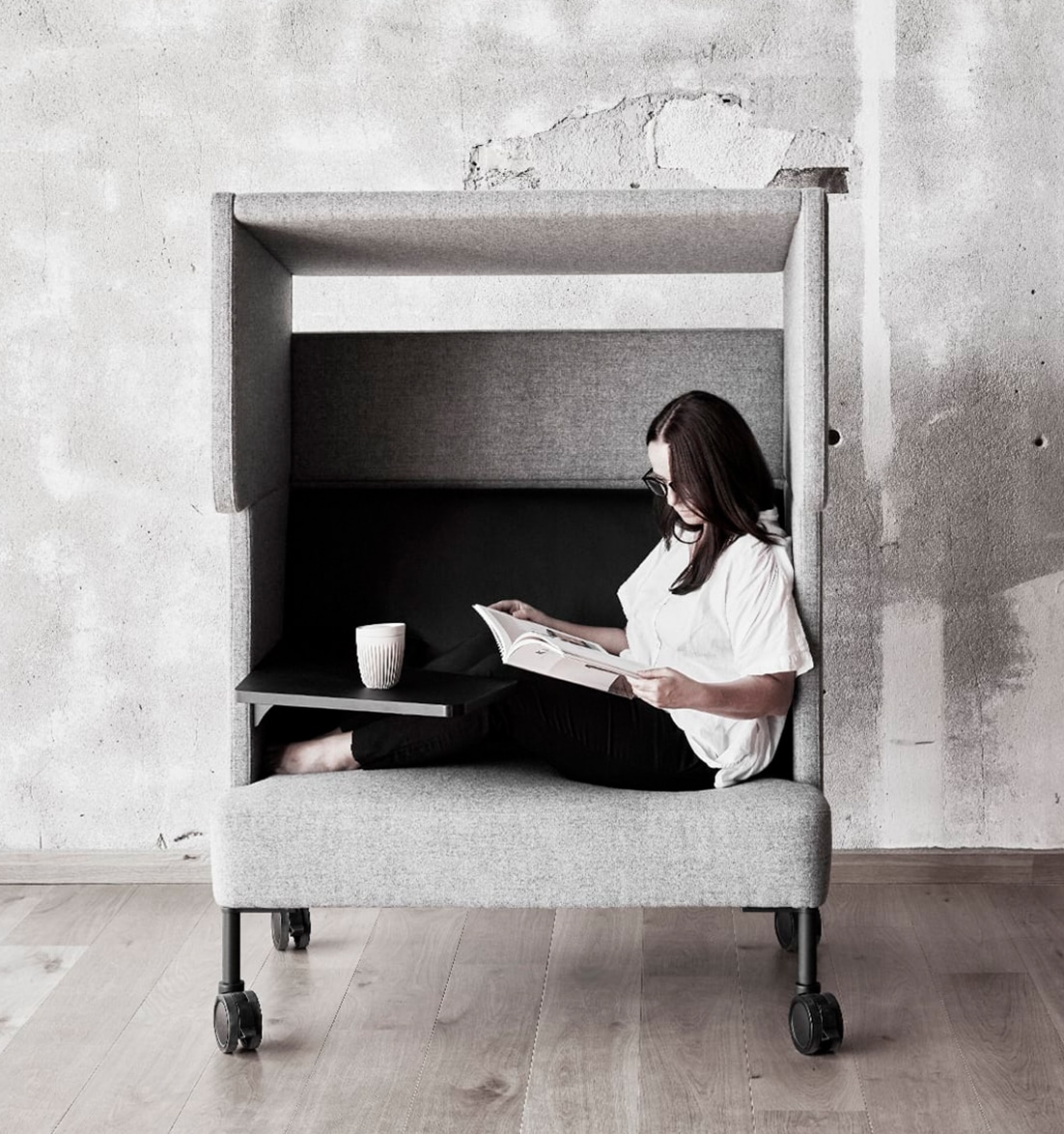 Reflect
With our busy lives, we rarely give our brains time to rest. We are so used to being busy, while calm and being still is new. When cultivating calm and time for reflection, we might find space for more contentment and happiness in life; bringing out the best in people – brings out the best ideas.
Room for
Powering down
Reflection
A small coffee break
FourUs® is everything from a classic sofa to an innovative modular zoning system. It creates a touchdown workplace with the best conditions for interacting.
Better acoustics
Aesthetic design
Power & Data options
Compact footprint
Learn more about FourUs®