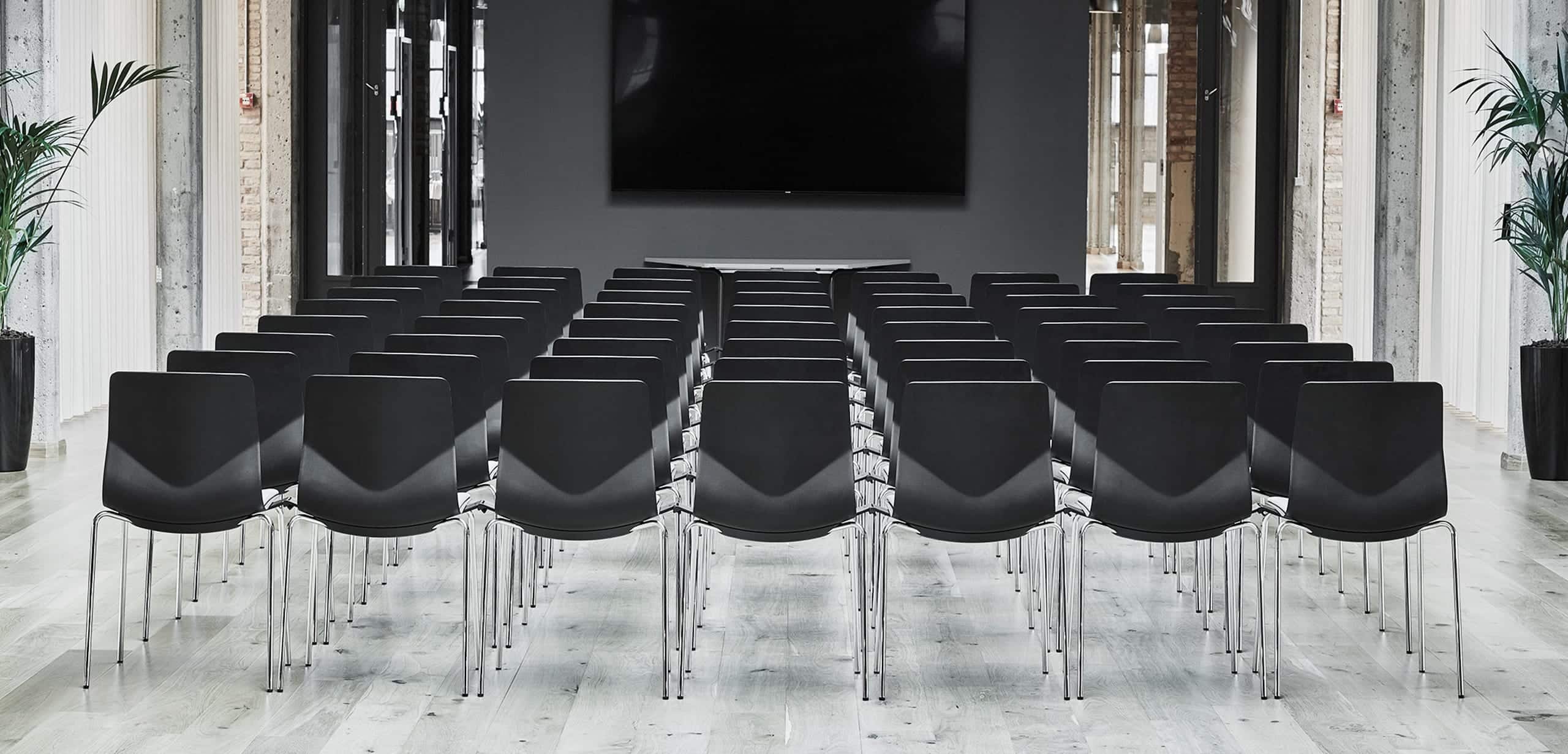 Finding the right chair isn't easy, but once you have found it, you might still want to upgrade it a little with some accessories; if that is the case, you have come to the right place.
Add functionality and convenience
We want to make sure that you are getting the chair that is exactly right for you, and therefore our accessories might be that final touch that gives your chair optimal functionality and makes you go Aha, that is smart. By adding our unique features to your chair, it becomes even more functional and convenient. Take a look; on this page, you will find a whole bunch of Aha's, cause lets be honest, all our accessories are pretty smart, and we can assure you they will add value for money.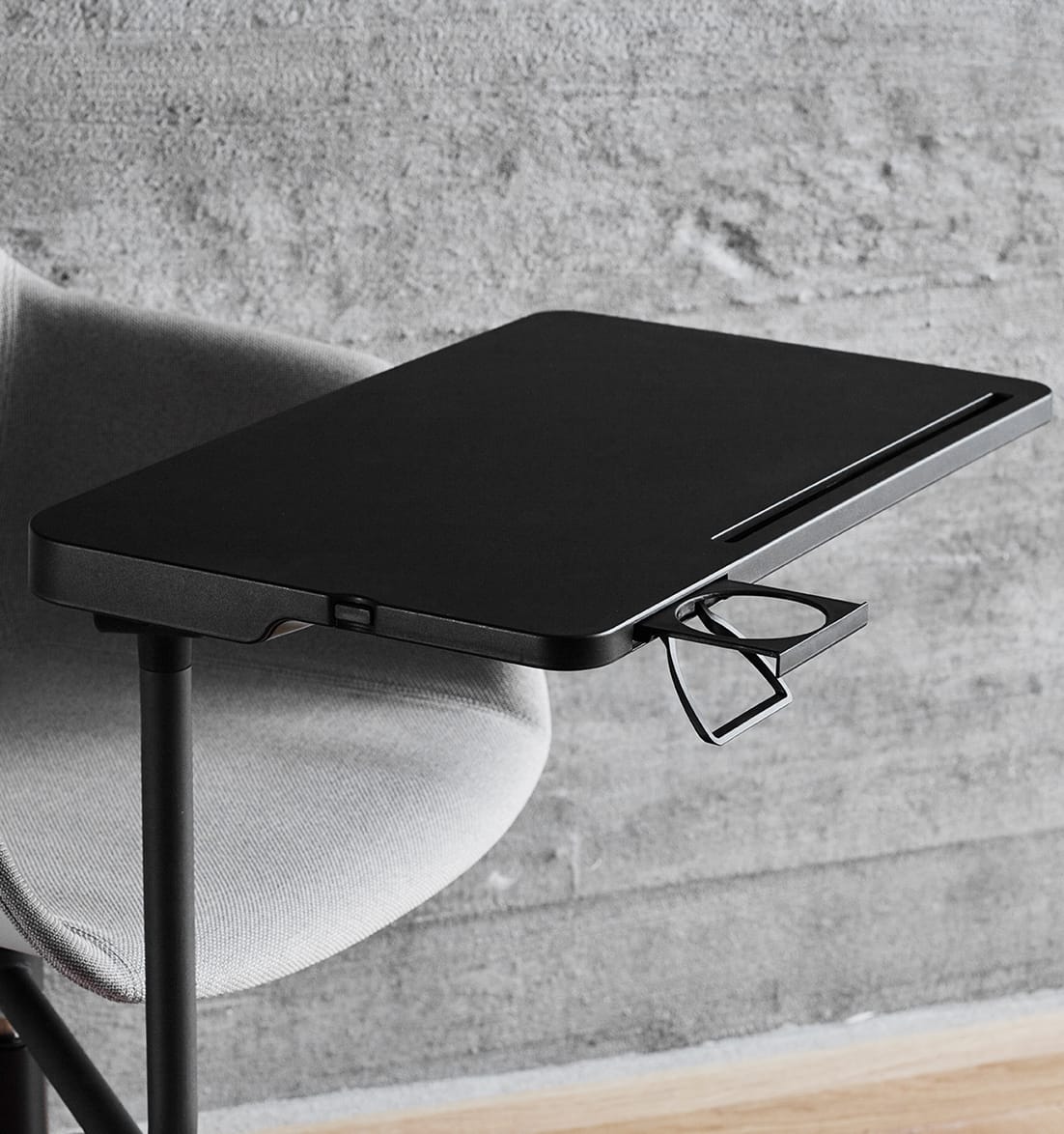 For the swift switch. From lecture-mode to collaborative space in seconds.
For the swift switch. From lecture-mode to collaborative space in seconds.
Inno® Tab takes learning comfort and flexibility to a higher level. We designed this writing tablet for collaborative learning. We wanted to minimise the time going from lecture to group learning. With the InnoTab, you do not need to move tables and chairs around in the classroom. You swing round, face your classmates, start working and discussing.
With the patented InnoTab you can always upgrade your FourCast 2 Wheeler and FourSure 66 chairs later for maximum utilisation in any educational environment. Like all Four Design products, it offers you great value for money and a lot of flexibility.
Explore
FourCast 2 Wheeler
FourSure 66
FourMe 66
FourCast 2 Audi
FourSure Audi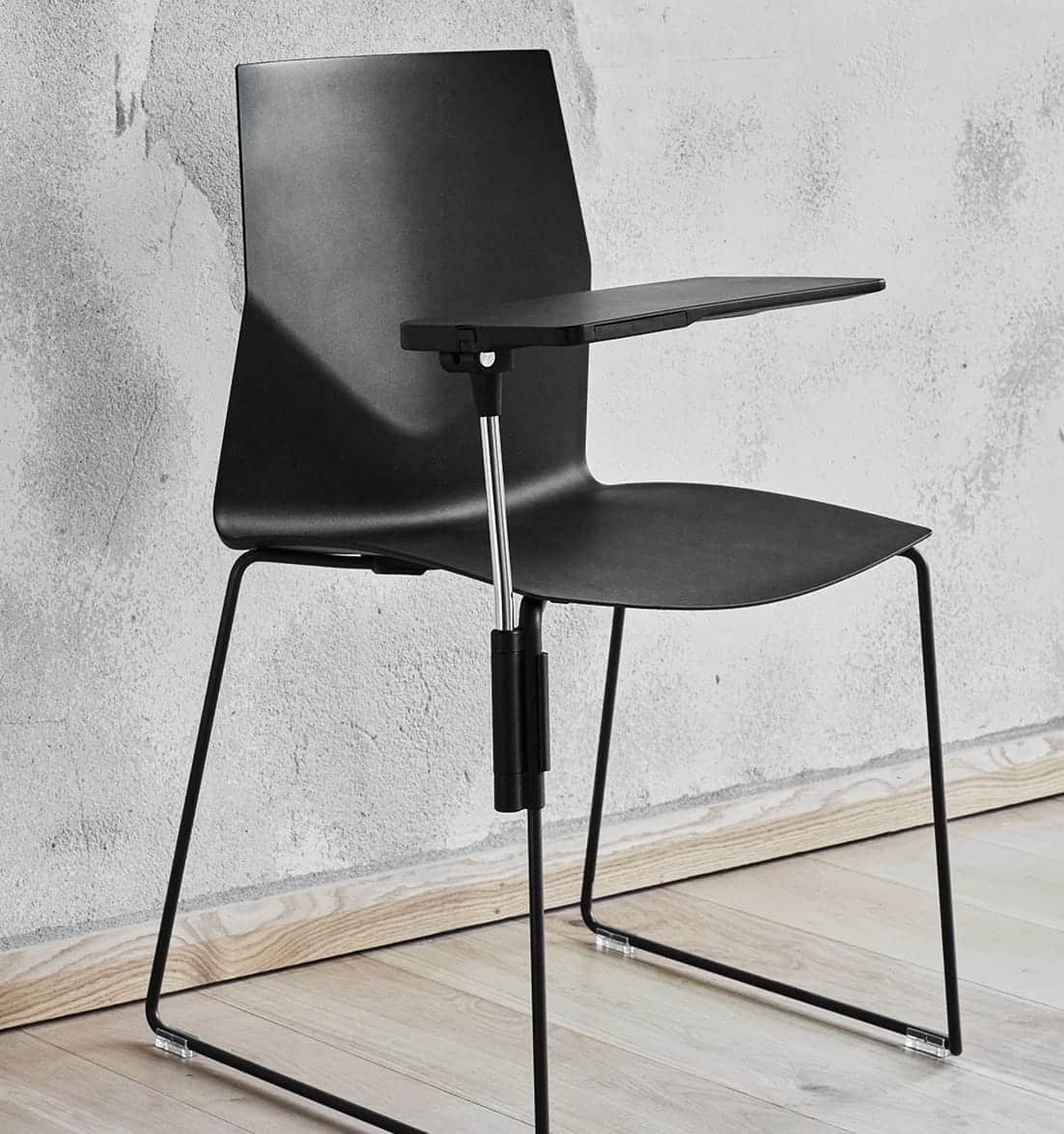 Space transformed
Adapt your visitor or meeting chairs for conference use simply by attaching the patented Inno®Note to the chairs. The InnoNote tablet matches a 13″ laptop. The slim writing tablet has integrated cupholder; it folds and easily detaches from the chair.
Explore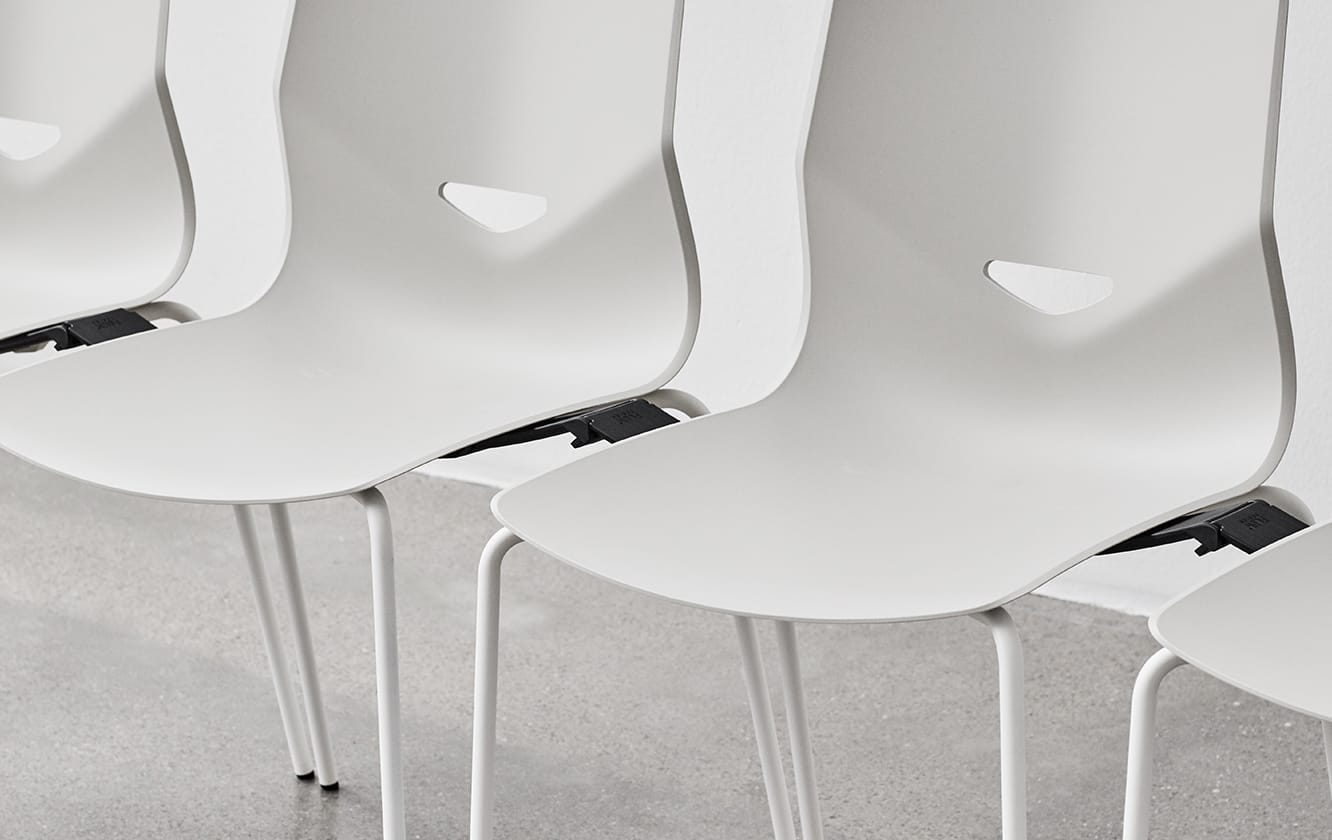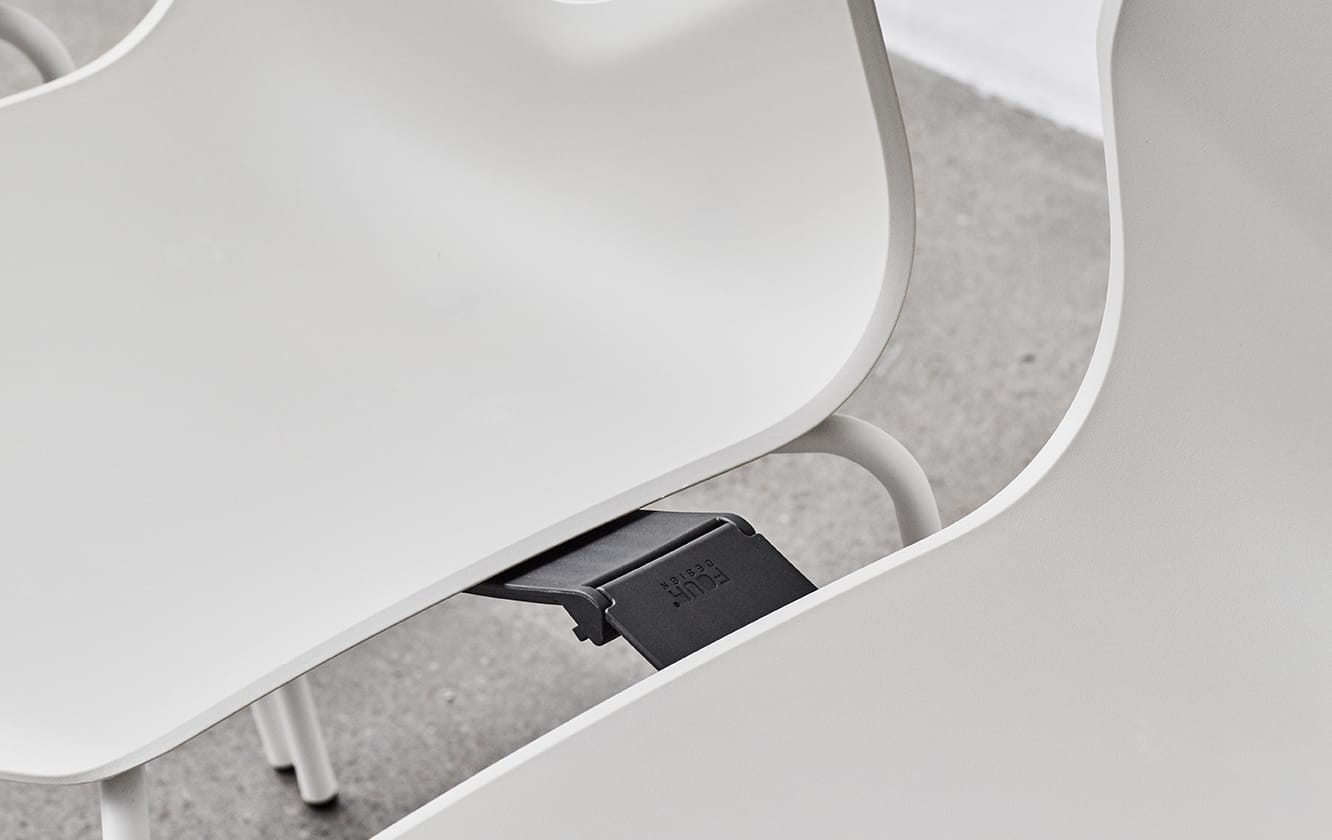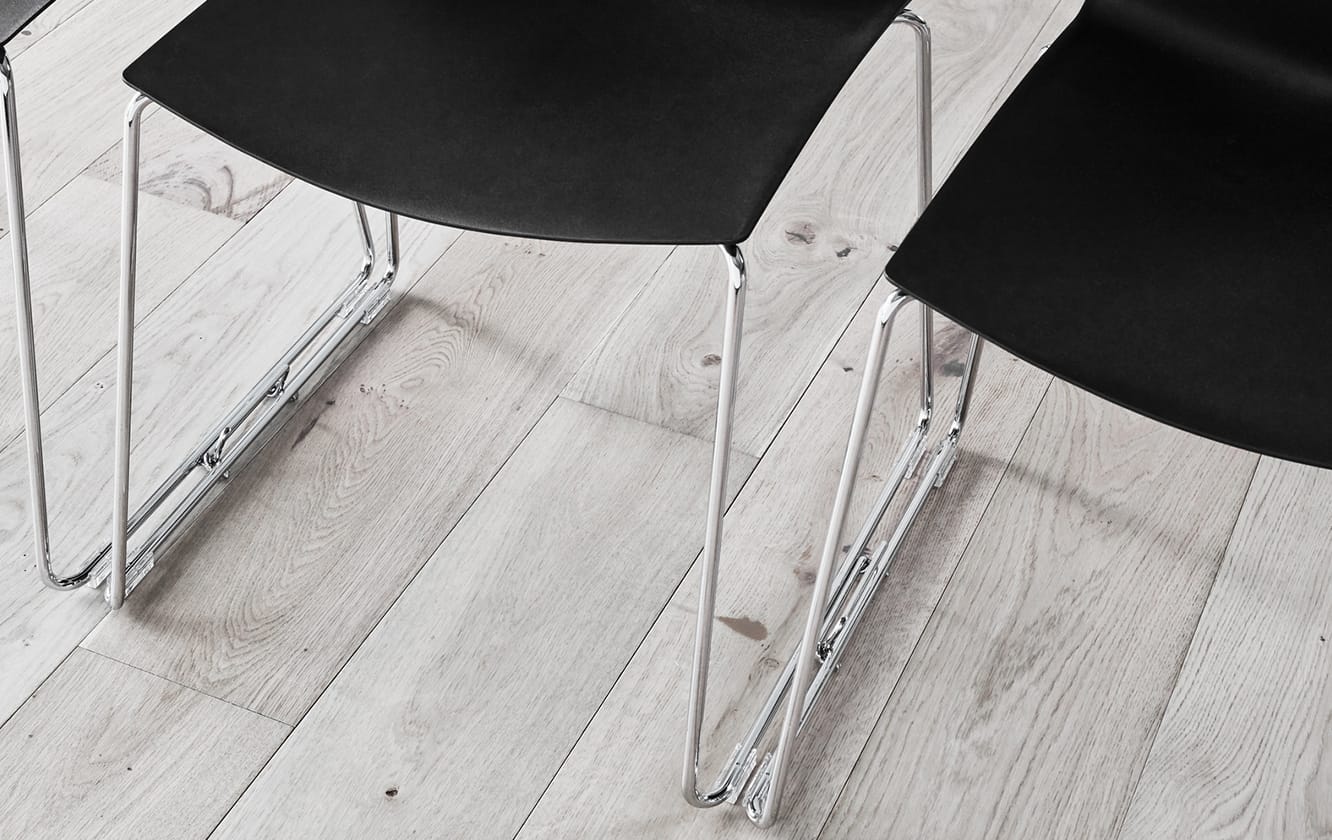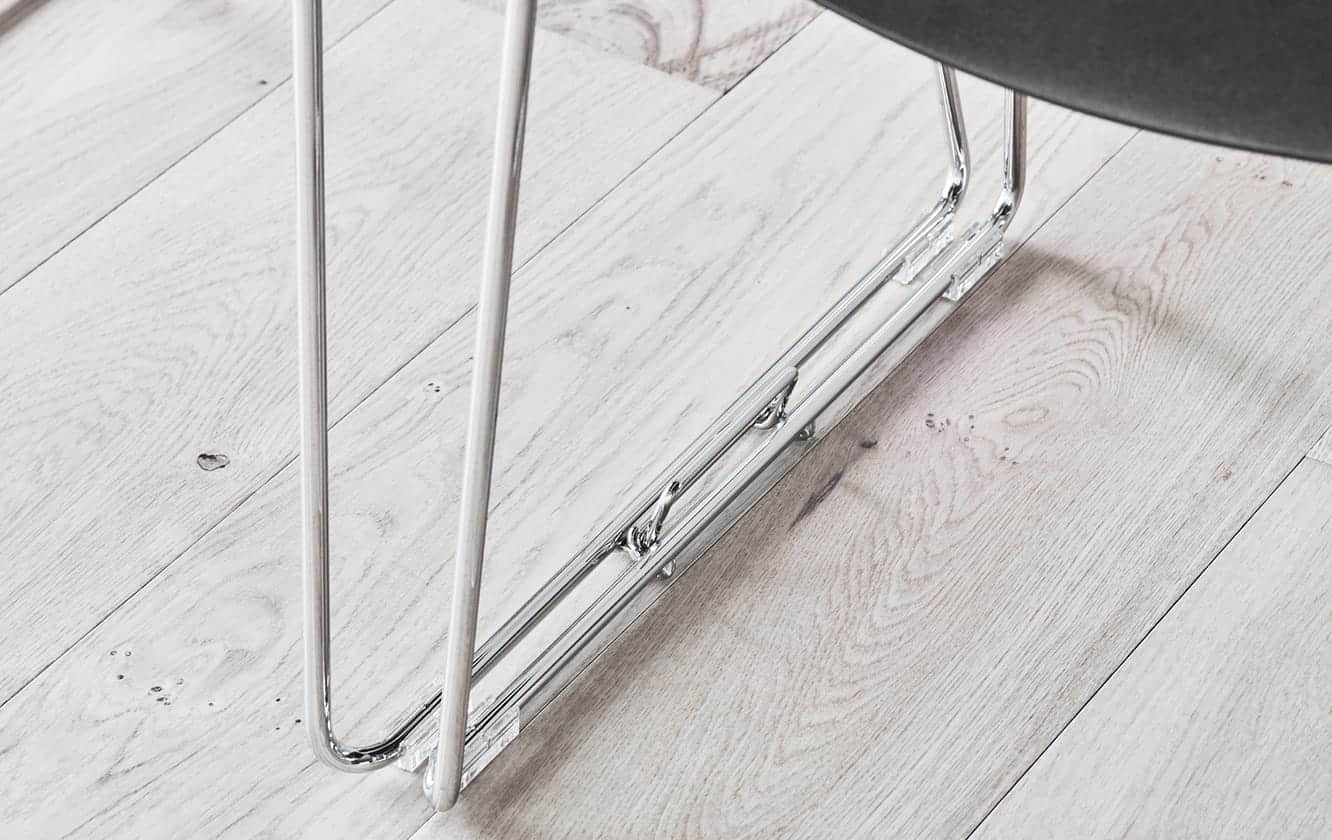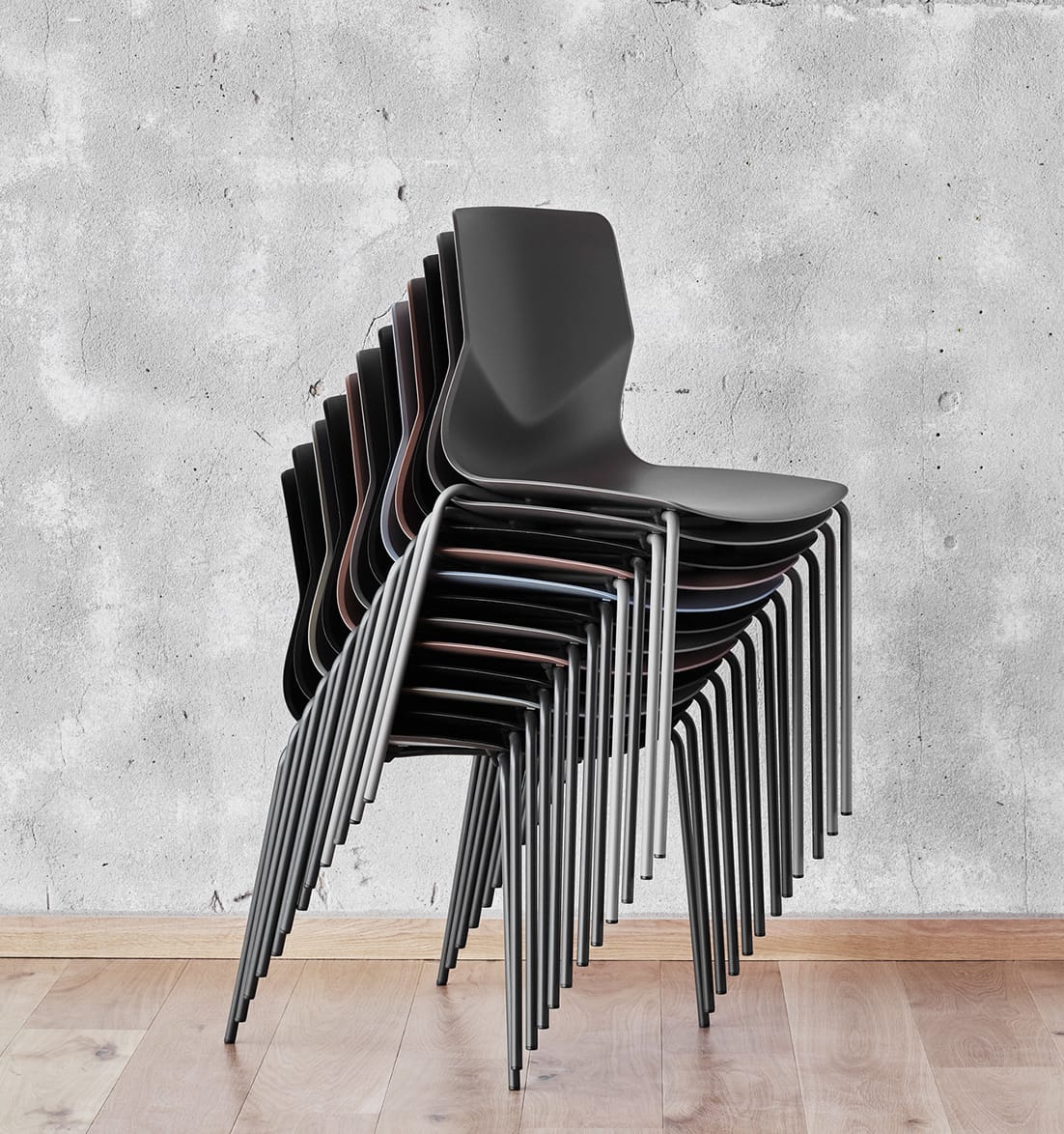 Stack. Store. Repeat.
Designed to facilitate transportation, we recommend our practical and specially designed chair trolley. Chairs are easily stacked on top of each other on the trolley and easily moved and stored. That way, you also get a perfect storage solution fit for multifunctional areas that need to reconfigure quickly and effortlessly.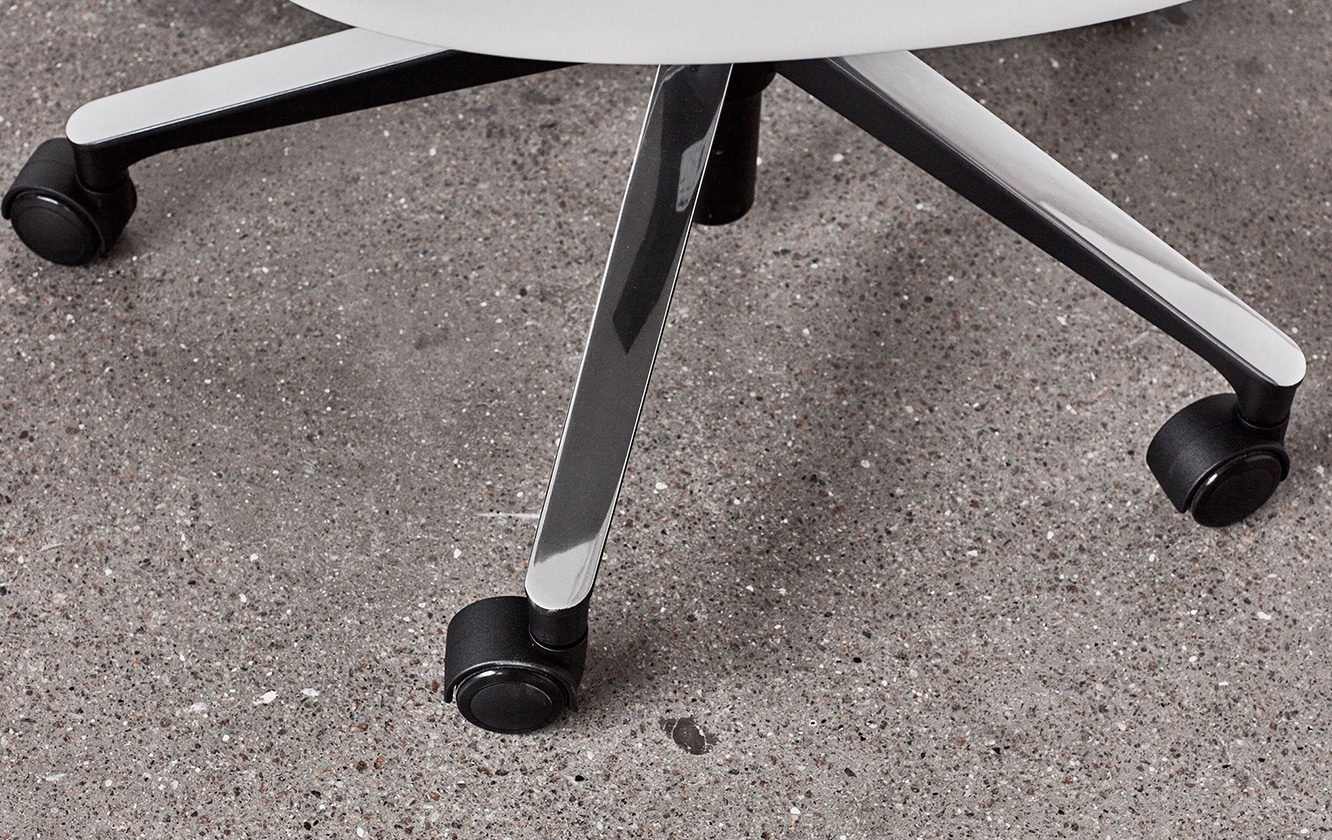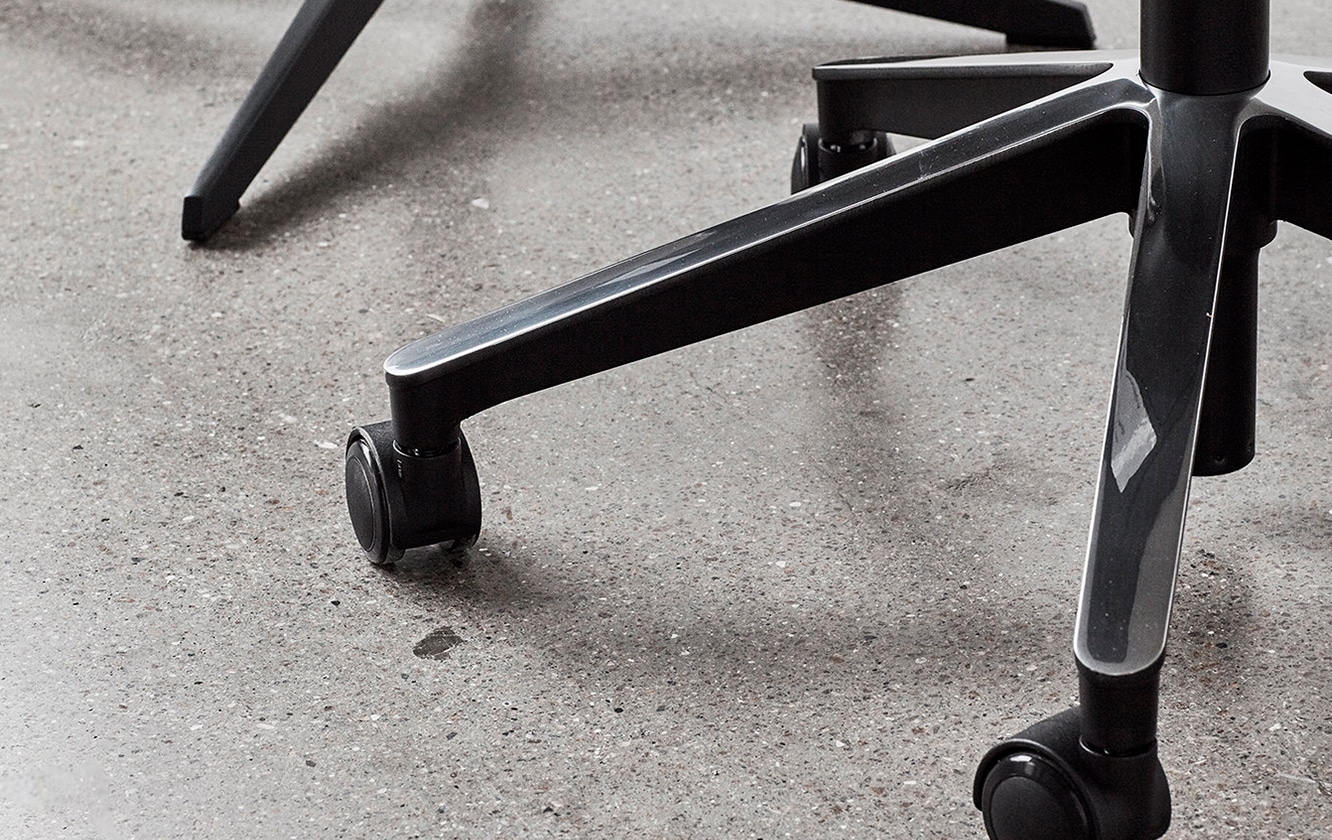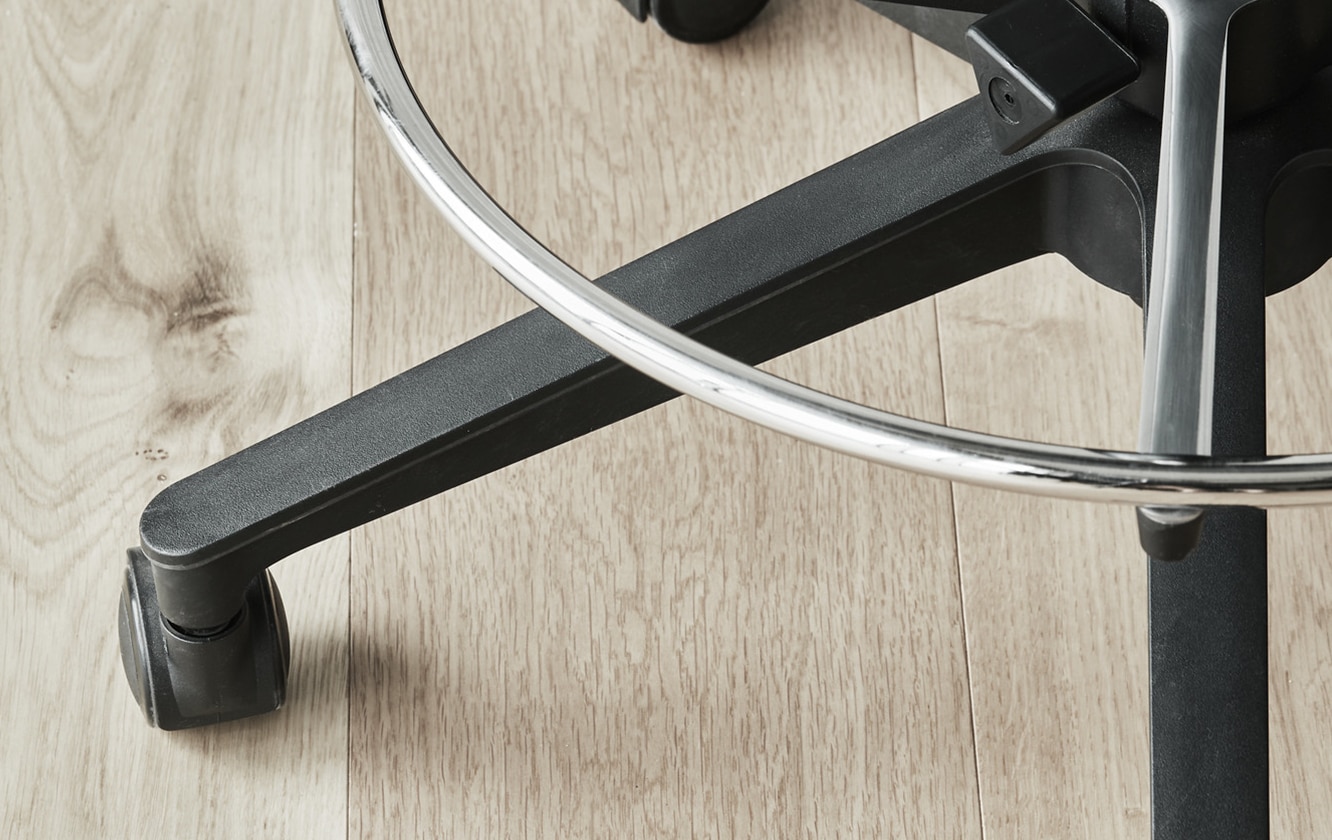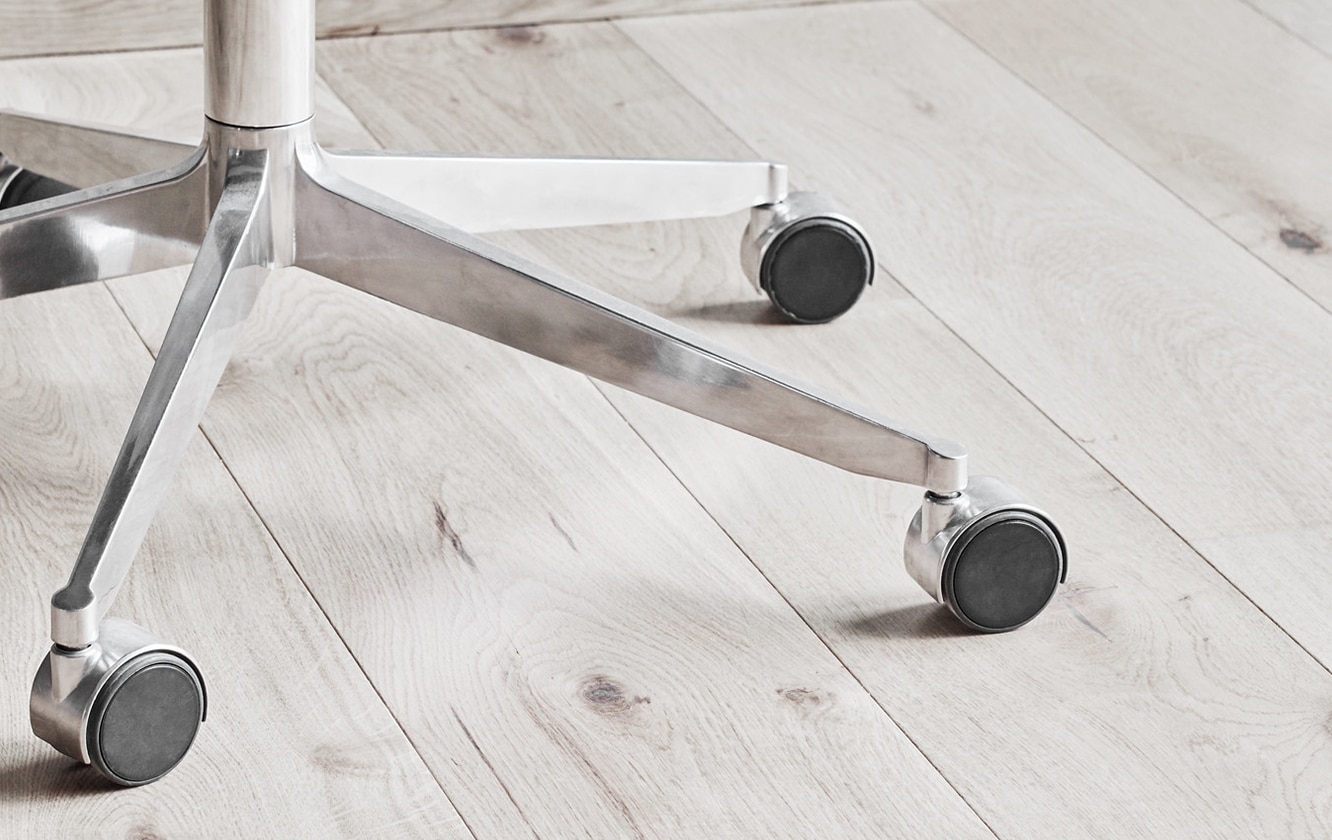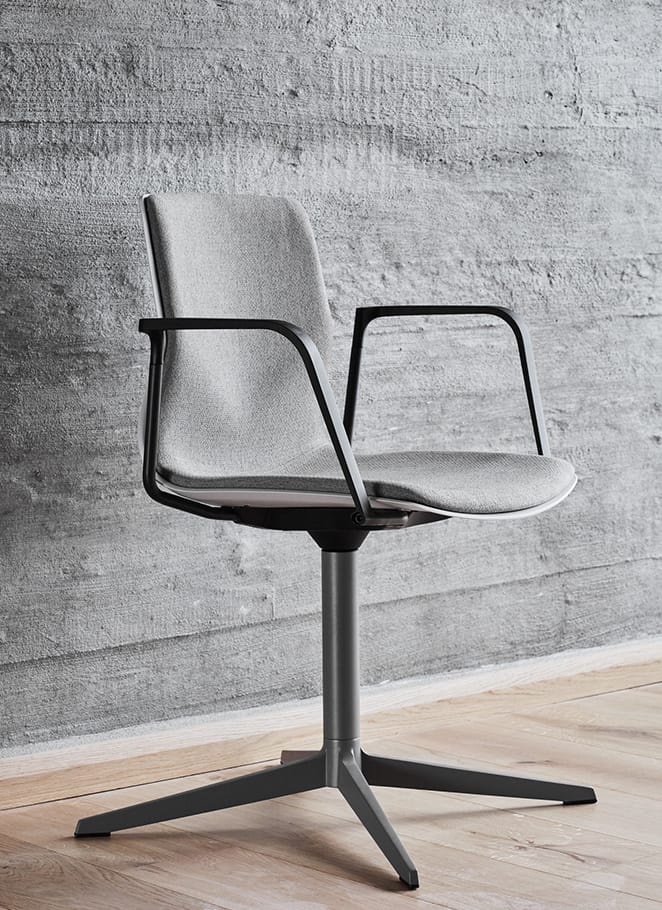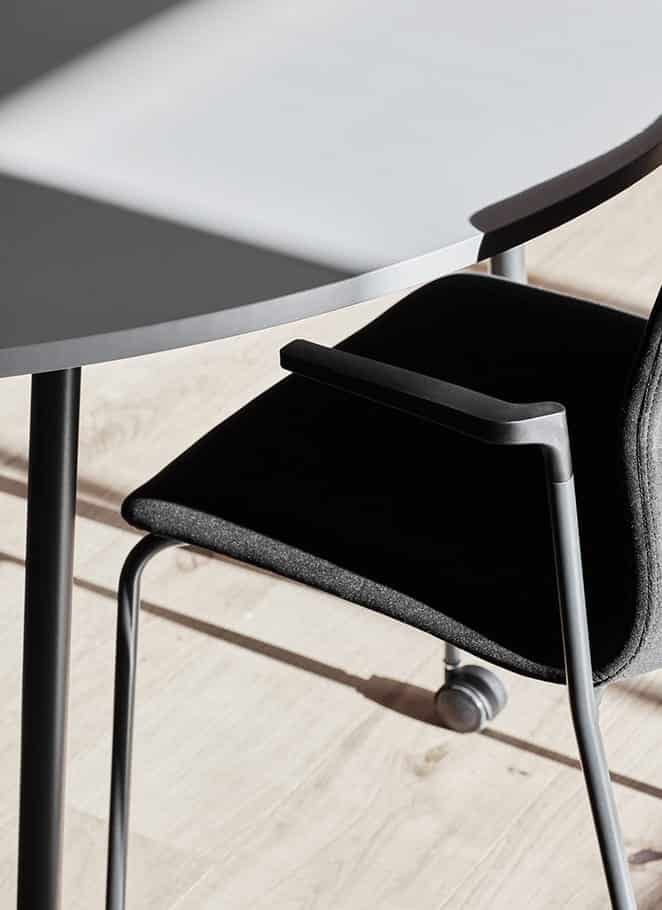 Optimised support
Add relaxing armrests to your favourite chair for optimised support and ideal comfort. We offer armrests for a wide range of our chairs because we know that having armrests gives your chair additional comfort and adds aesthetic character.
That little extra
As you know, we always strive to give our products that little extra Aha, that makes you smile and go; that's smart. And our armrests are no exception; therefore, we have armrests that will add additional functionality to your chair. For instance, you can choose an armrest that allows your chair to be suspended on a table, making the cleaning of floors remarkably easier. Now that is great value for money if you ask us.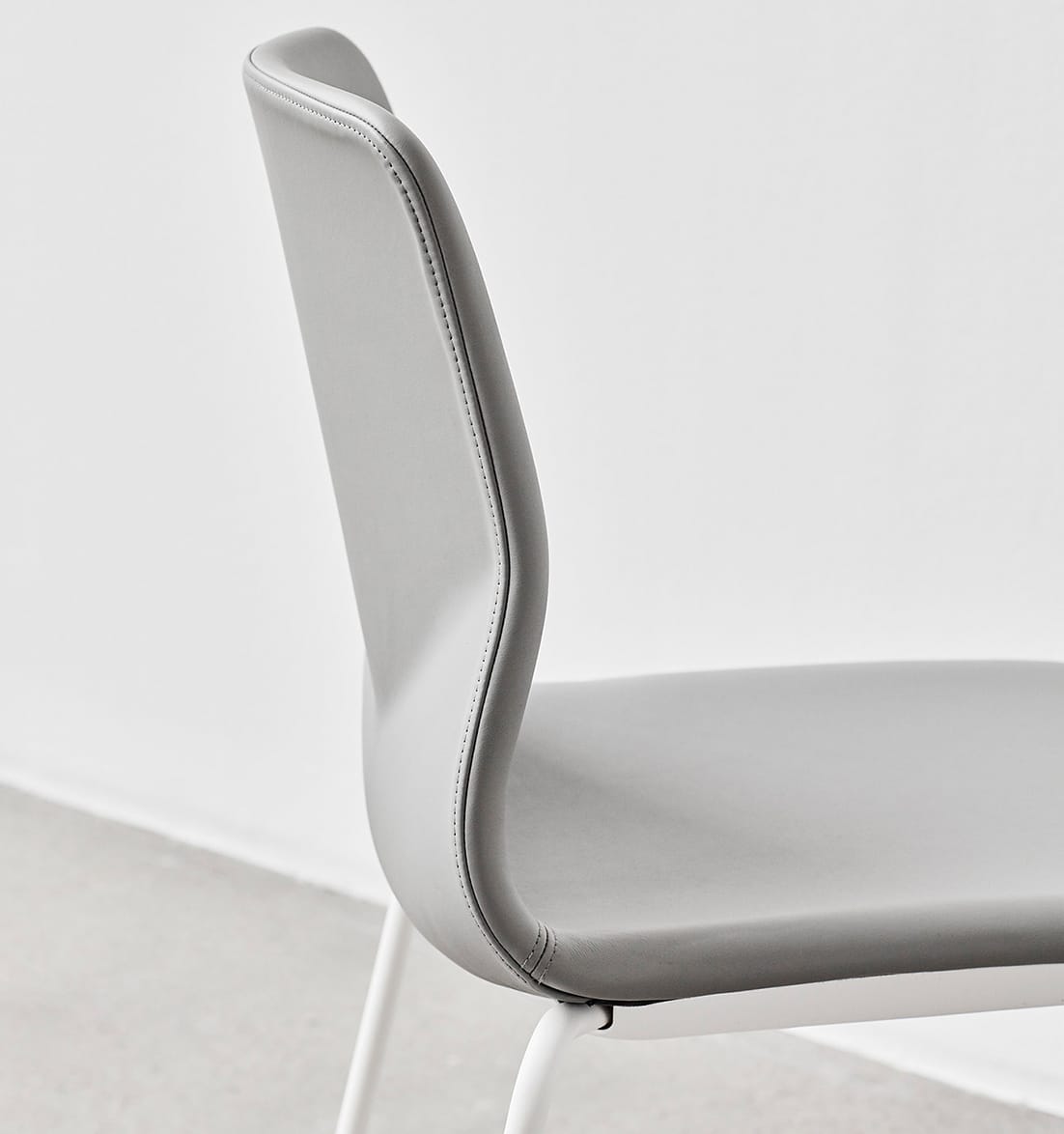 Make it your own.
With a wide range of upholstery in different materials and colours, you can customise our upholstered furniture according to your specific requirements. Upholstery gives you endless possibilities when it comes to aesthetics but also functionality.
Whether you wish for seat upholstery, inside upholstery or fully upholstered, we have a wide selection of materials to choose from. Our selection of upholstery focuses on both classic and innovative materials, so if you need upholstery that is easy to clean or have any other special requirements, please do not hesitate to contact us. We know it is a difficult choice, and we are here to help.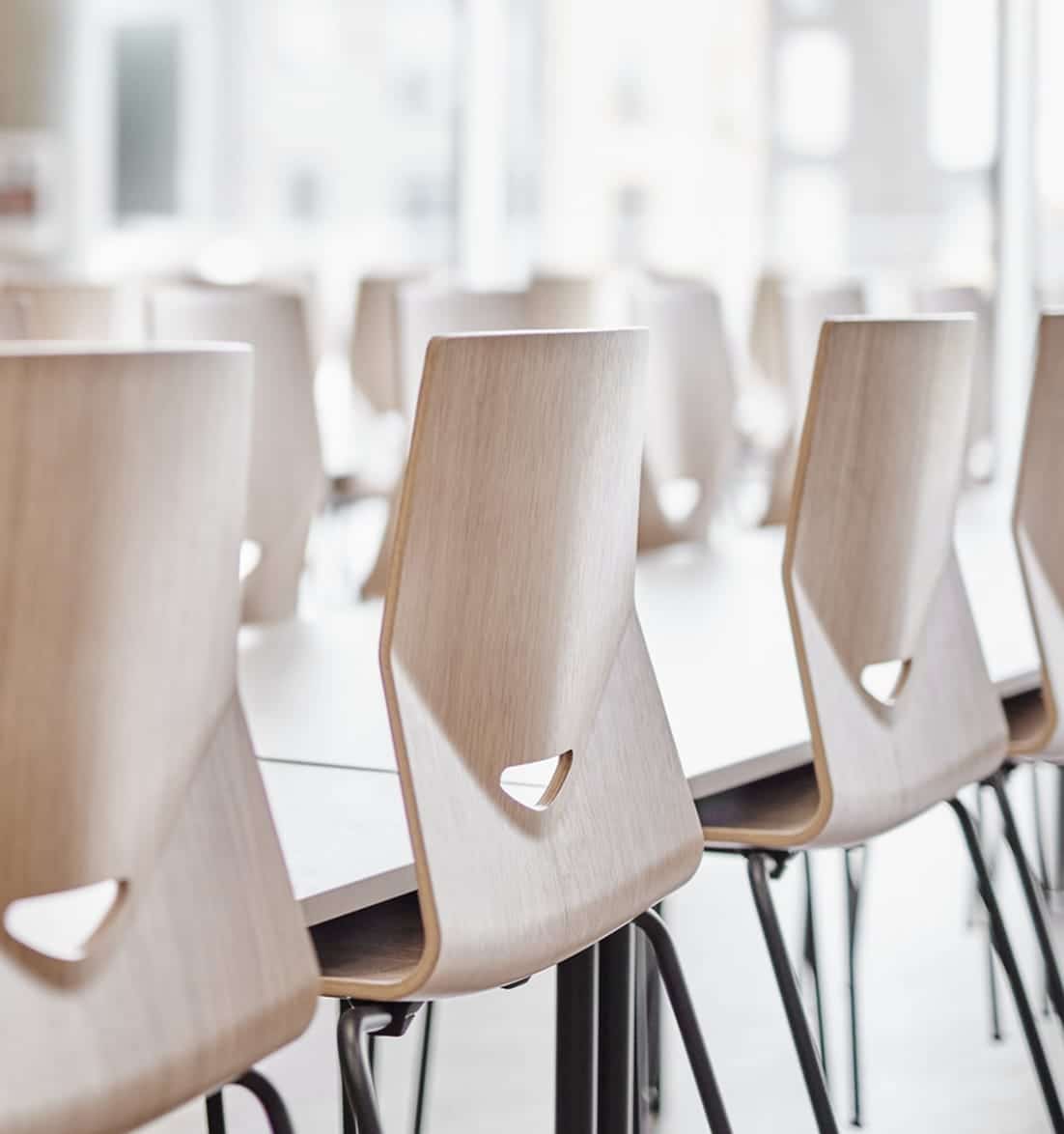 Great functionality, improved movability.
Great functionality, improved movability.
By adding a Grip Hole, you ensure even more efficiency and better ergonomic handling. Grip Hole is an obvious choice for multifunctional areas where chairs are often moved around and in places where you wish to make it as easy as possible for people to tidy up after themselves.
Better ergonomic handling
By adding a Grip Hole to your chairs, you ensure better ergonomic handling, which will prove to be a great investment in your facility staff's wellbeing in the long run. Grip Hole is ideal for canteen areas or educational establishments where chairs are often used repeatedly throughout the day.
Grip hole is available for chairs without inside – and full upholstery.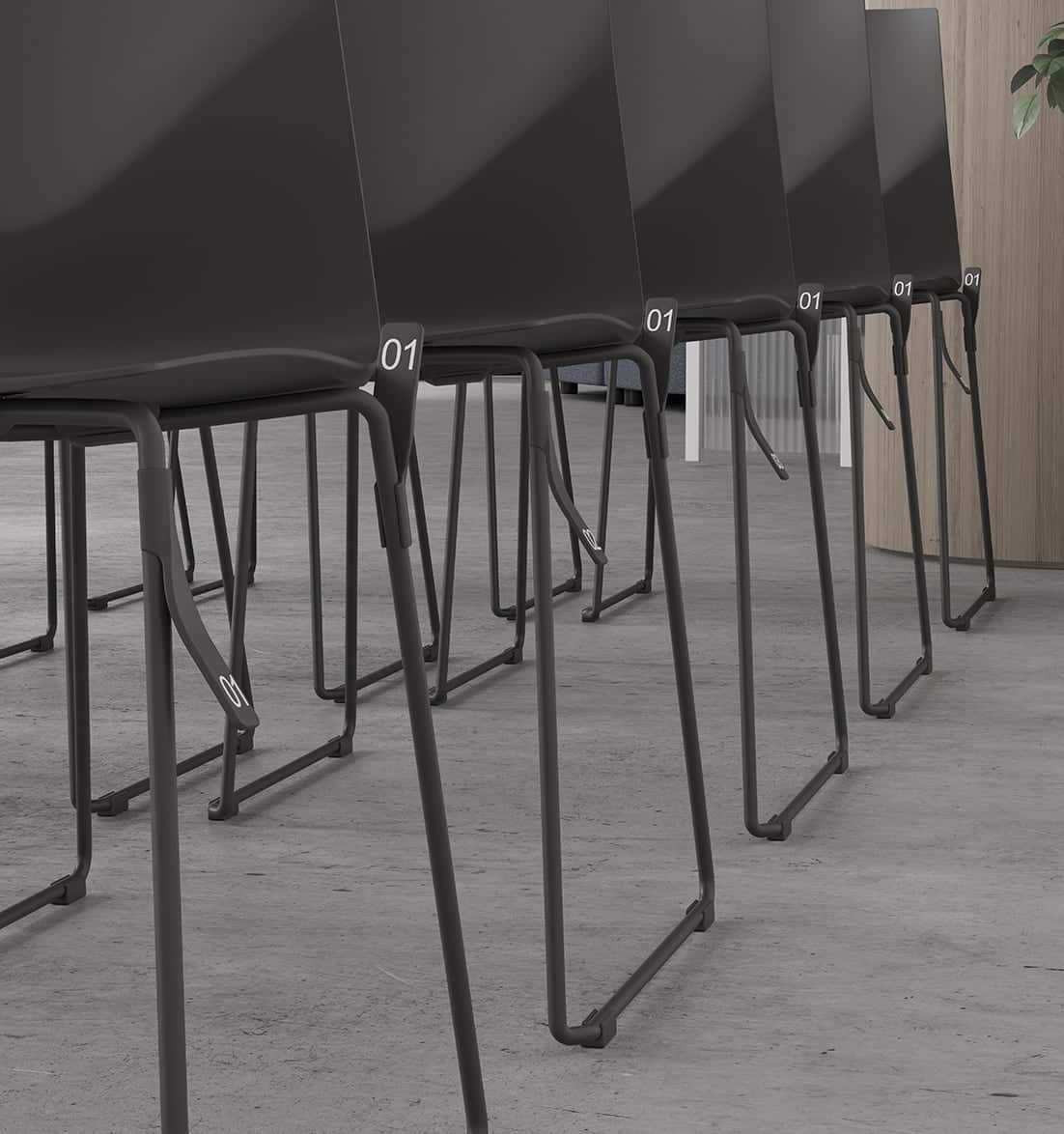 Seat Row Number
Our FourCast® 2 and FourSure® chairs can be equipped with linking devices that make them perfect for larger configurations. To enhance the practical application of the product we have created seat and row numbers. Fit for both four-legged and skid frame chairs Ø11 and Ø16.
The Seat Row Numbers are easy to mount and demount directly on the chair frames for a stylish, solution that creates a raft of new possibilities and applications.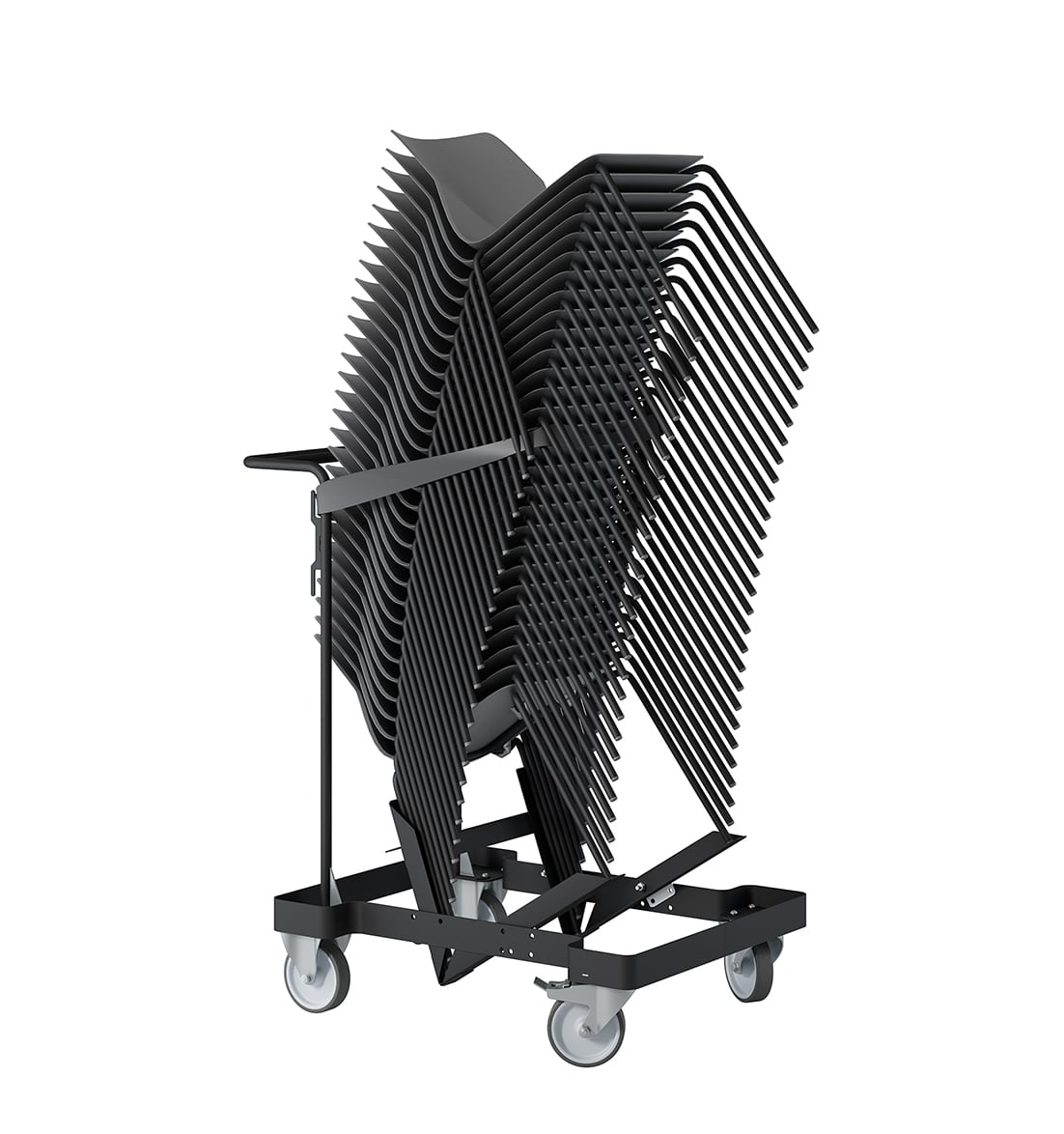 Chair Trolley
When the curtain drops and your event is over, our new Chair Trolley will make moving chairs much more manageable and speed up the process significantly. Designed to facilitate transportation and provide a functional storage solution for stacking multiple chairs, the Chair Trolley features a compact frame with heavy-duty wheels, making it easy to control, manoeuvre and move around.
We are in the process of simplifying our assortment of chair trolleys; The new Chair Trolley replaces the old trolleys for FourCast® 2 Four and FourCast® 2 Line. So rather than moving one chair at a time, stack them on a trolley, cut time and keep your storage area much safer and better organised. Thereby the Chair Trolley is the perfect solution for multifunctional canteens, educational establishments and versatile office spaces that need to reconfigure quickly and effortlessly.