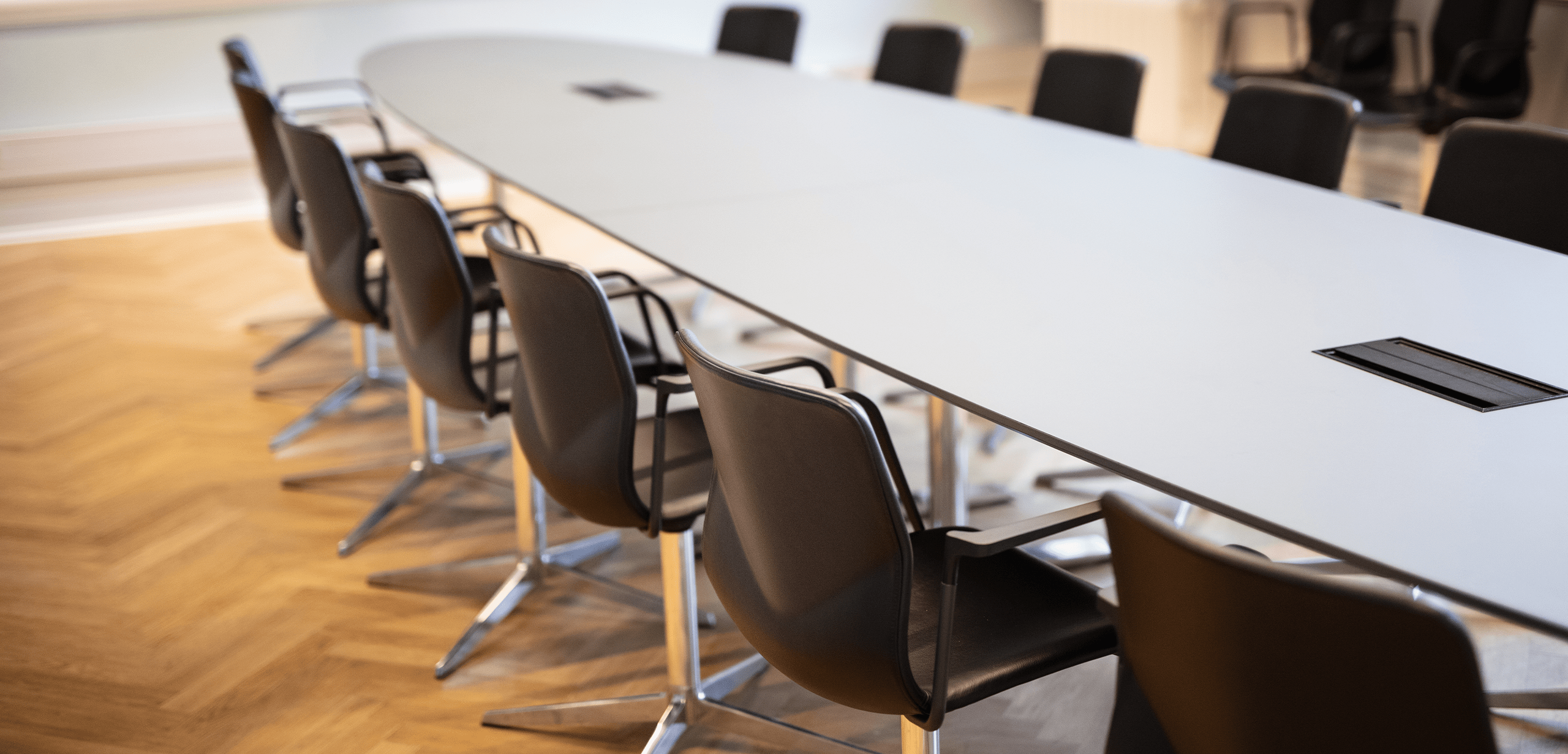 The Ministry of Defence
Located on Holmens Kanal Denmark, an incredibly beautiful and grand old building houses the Ministry of Defence, with Denmark's National Bank, Christiansborg Palace, and the Stock Exchange as its neighbors.
This enormous building has undergone a complete renovation, with a strong emphasis on preserving the historic architecture, materials, and quality. The Ministry of Defence building serves as a testament to the country's rich history, and its preservation ensures that future generations can continue to appreciate it.
The building includes a variety of large traditional meeting rooms, which are used for both internal and external meetings, press conferences, and other events.
The meeting rooms are furnished with FourSure 99, a versatile conference chair with many qualities. Its understated elegance enhances the beauty of the space it sits within, while its v-shaped backrest with integrated tilt mechanism makes it the perfect choice for a comfortable conference seat.