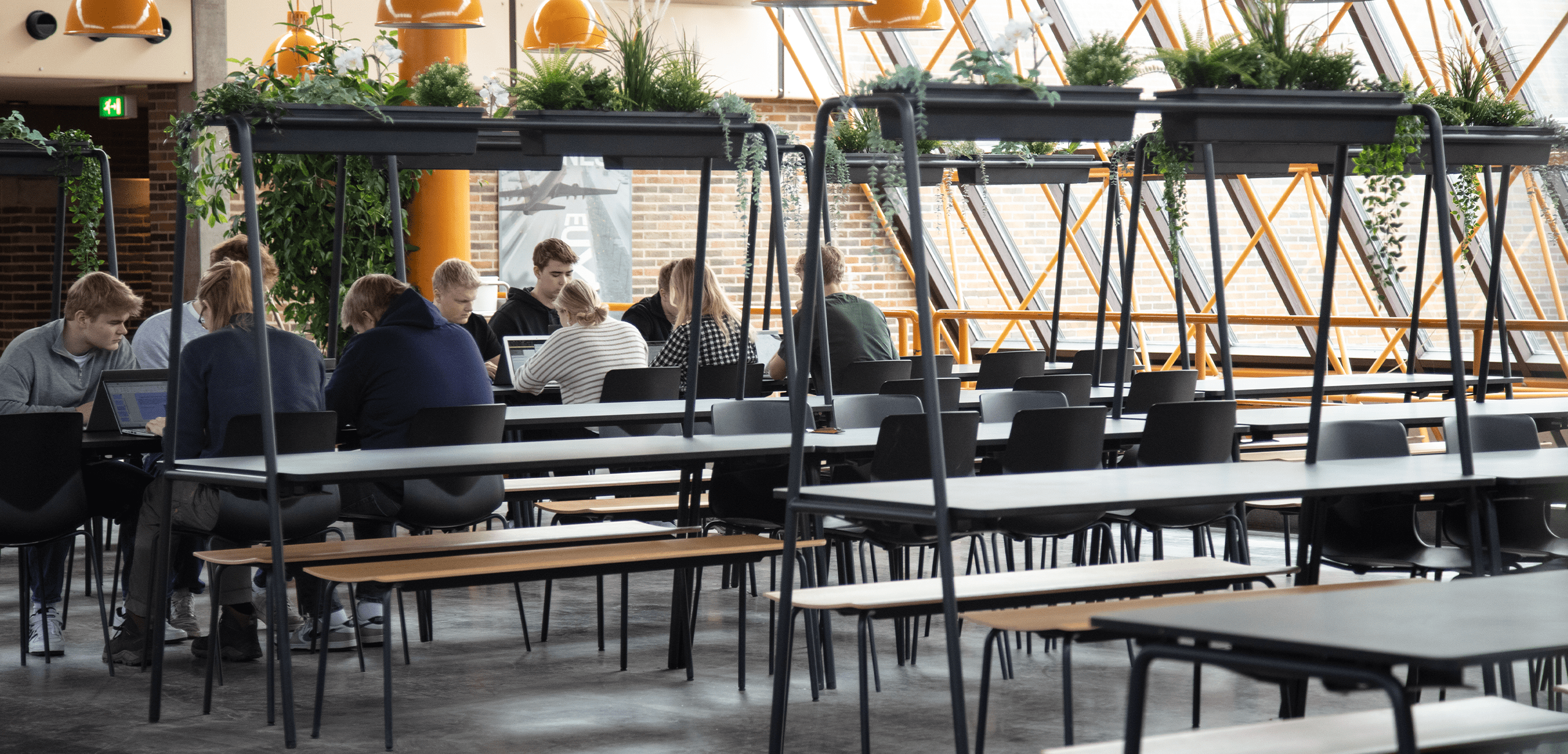 Svendborg Business School
Svendborg Business School
Svendborg Business School places a strong emphasis on creating a conducive educational environment that fosters student well-being. Their commitment to promoting positive, personal, and professional development is integral to preparing students for successful careers.
The aim for this project was to create a space that reflects their dedication to enhancing the overall student experience. Through careful planning and thoughtful design, Svendborg Business School has successfully transformed its campus into a welcoming and inspiring hub for learning.
Within the large cafeteria, you can find the FourReal and FourReal A tables. These tables facilitate a range of activities, from collaborative group work to relaxed conversations and informal meetings throughout the day. The introduction of biophilic elements not only infuses the space with personality but also fosters a welcoming and comfortable ambiance.
The FourSure 44 chair, known for its ease of stacking, storage, and maintenance, boasts a sleek and uncomplicated design that seamlessly complements the tables. The iconic chair features exceptional comfort and durability, making it the perfect choice for the school's canteen. The benches within the space lend a touch of warmth, creating a more casual and laid-back atmosphere, all while optimising space and functionality.
Our FourLikes sofas create the ideal space for collaboration and can serve as breakout areas where students can participate in creative discussions, brainstorming sessions, or simply unwind between classes. These versatile and stylish sofas offer students a comfortable and welcoming environment to connect, share ideas, and build a sense of community.
The school provides a dynamic and modern learning environment that promotes creativity and collaboration among its students. The combination of functional furniture, distinctive architecture, and natural elements in the school's design creates an inviting and inspiring space for the students to learn, work and socialise.