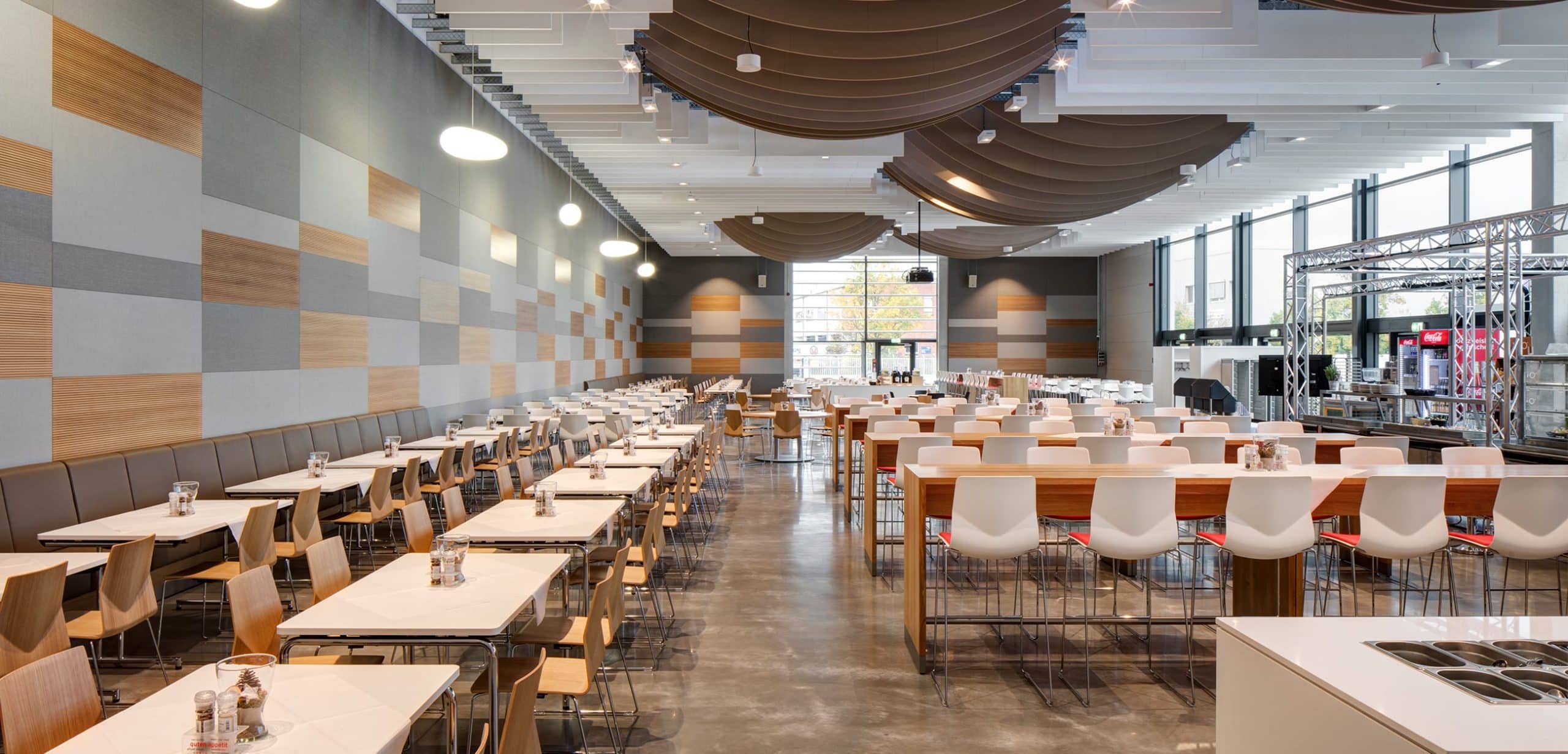 Drägerwerk AG
A Perfectly Thought out Canteen
Drägerwerk AG
Nothing is a coincidence in the new building of Drägerwerk Lübeck, Germany. Everything has been thought out very carefully.
Everything from the acoustic panels on walls and ceiling blends in with the interior design and makes this space a comfortable space, for your eyes, ears and stomachs.
Drägerwerk AG, more commonly known as Dräger, makes breathing and protection equipment, as well as gas detection and analysis systems. Dräger has about 12,000 employees worldwide and is currently present in more than 190 countries. The company has sales and service subsidiaries in over 40 countries. Its development and production facilities are based in Germany, Great Britain, Sweden, South Africa, the USA, Brazil, the Czech Republic and China.