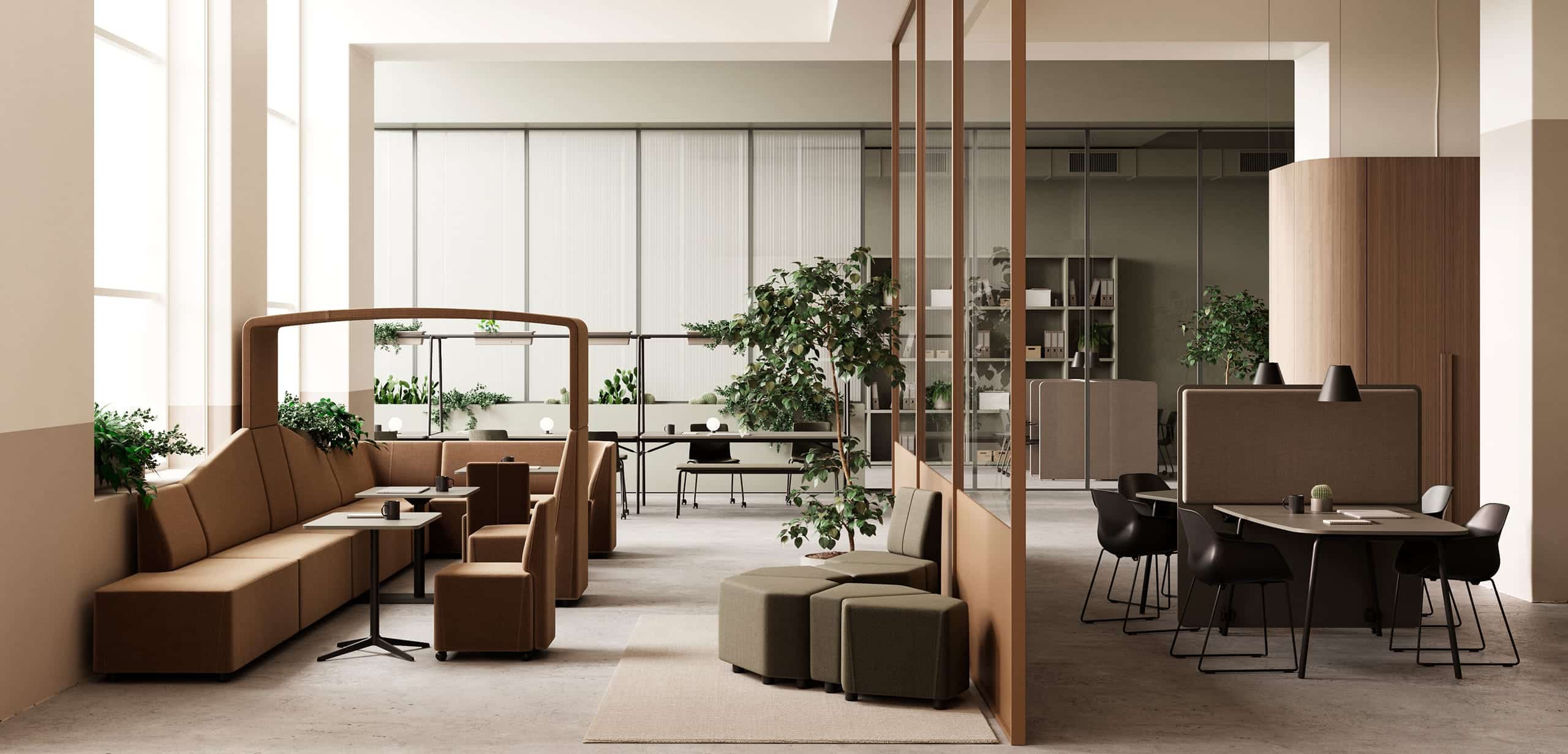 In-Between Spaces
Modern-day Breakout Areas
The rethinking of the traditional workplace is on fast forward. Breakout spaces which offer flow from one place to another, and from one workstyle to another, have never been more relevant.
In the world we are now living in, the workplace must provide spaces for work and non-work activities, which encourage employees to come to work to engage, collaborate and thrive. Spaces with a flexible approach that adapts to all needs of the workday.
Fortunately, that is what we do. Multipurpose furniture solutions. Breakout spaces used to be seen as secondary and alternative settings in the workplace, but we believe today's break-out spaces are just as important as desk sitting spaces. Focusing on breakout spaces as social spaces and as a vital tool in supporting the natural flexing of staff members coming in and out of the office, is key. Breakout areas should be made primary if you ask us:
We call them In–between Spaces.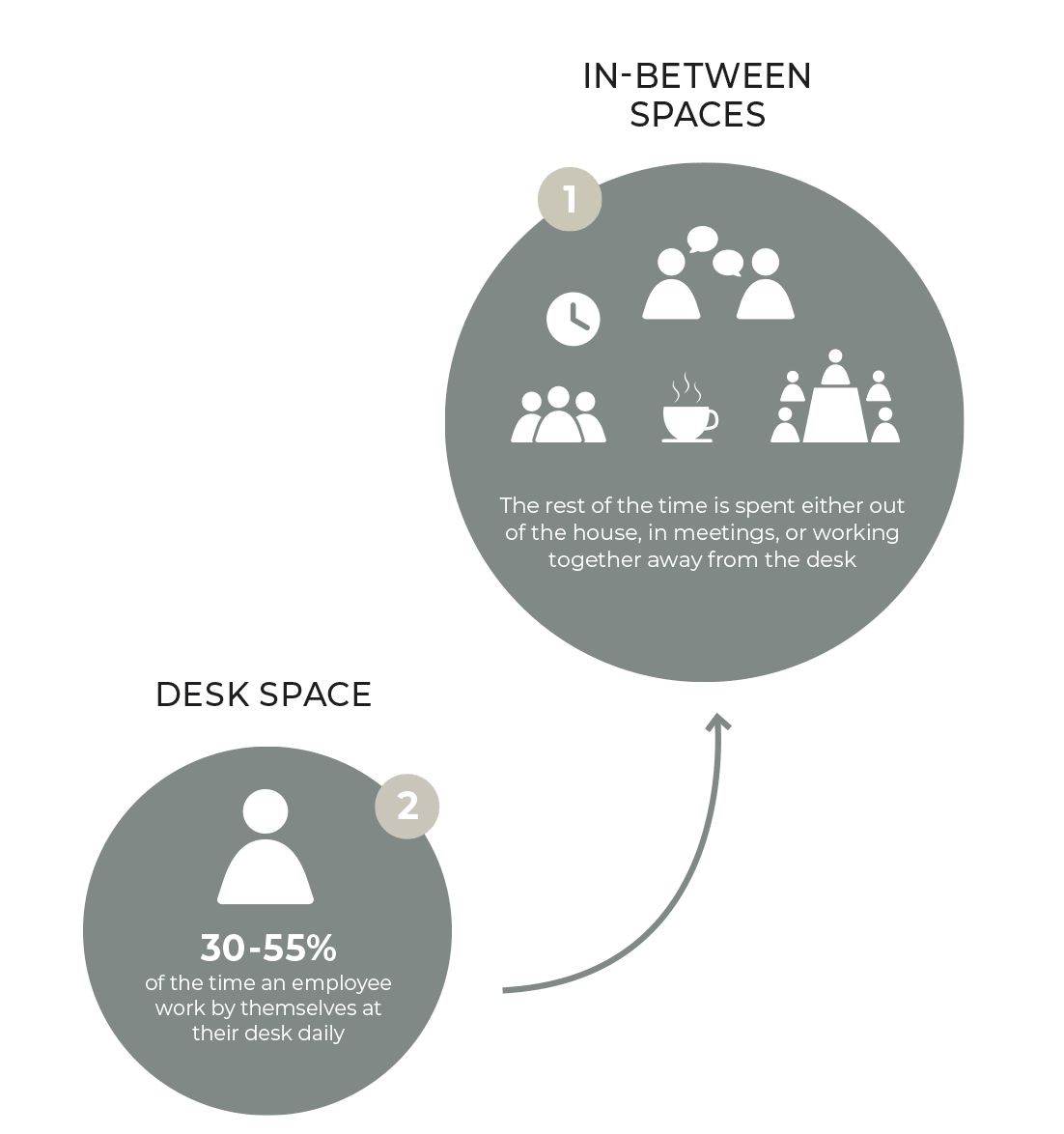 Why Breakout Areas?
Research suggests that employees only spend on average 30-55% of their time at work by themselves at their desk daily. The rest of the time is spent either out of the house, in meetings, or working together away from the desk with an increased amount of time also spent working from home.
Now more than ever, private spaces and traditional desk settings within the office are undergoing significant change.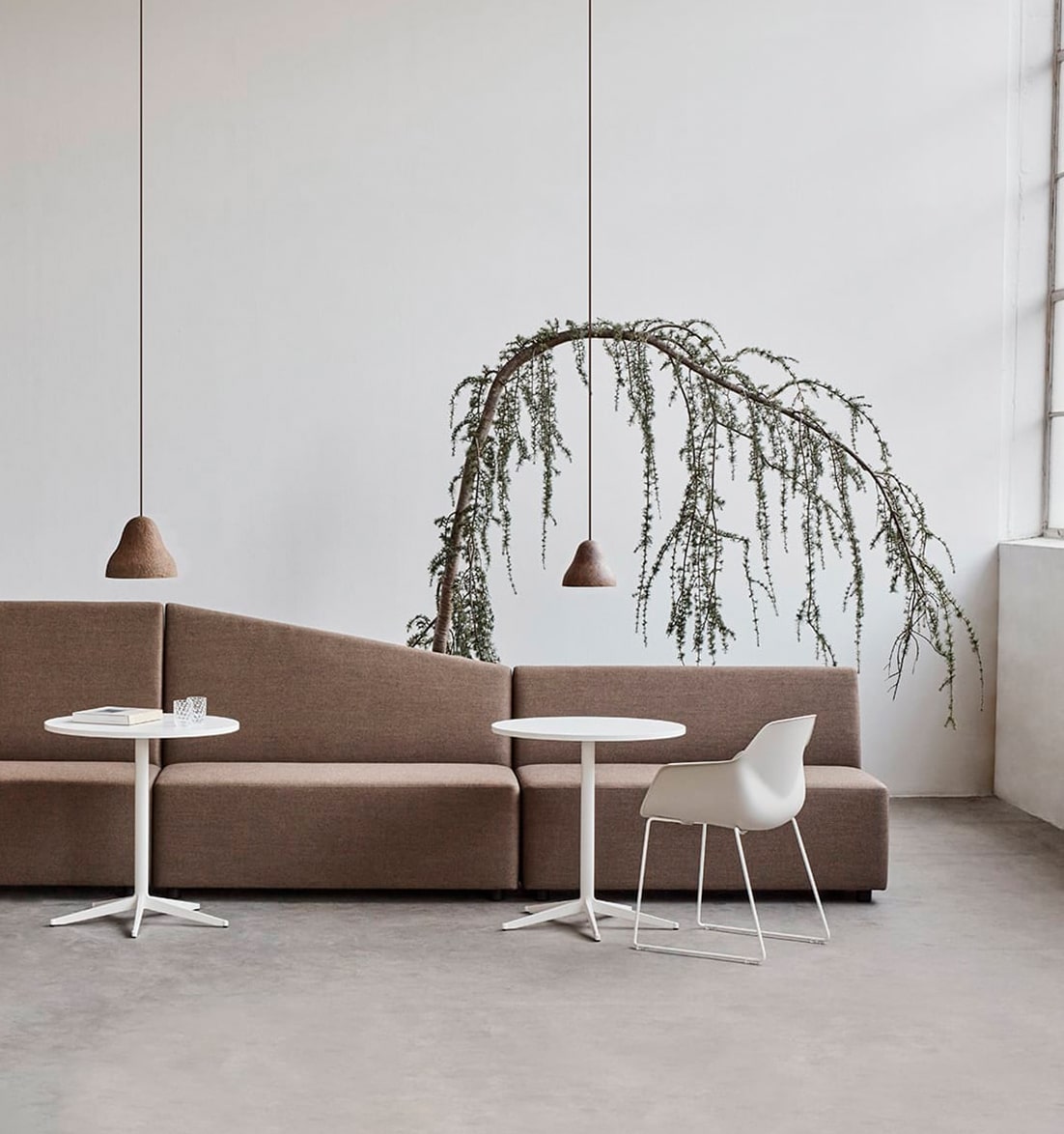 Welcome
Say Welcome With a Wow!
We all know first impressions count. Those make or break first impressions in organisations are important. Let the entrance space permeate your brand identity. Do so with warm and inviting soft seating which underpins the very core of your brand. Whether the message is innovation, community, or creativity, make sure the area says: Welcome!
Say it with:
Inviting soft seating
The buzzing of social interaction
Modular creativity
Explore the FourLikes™ Family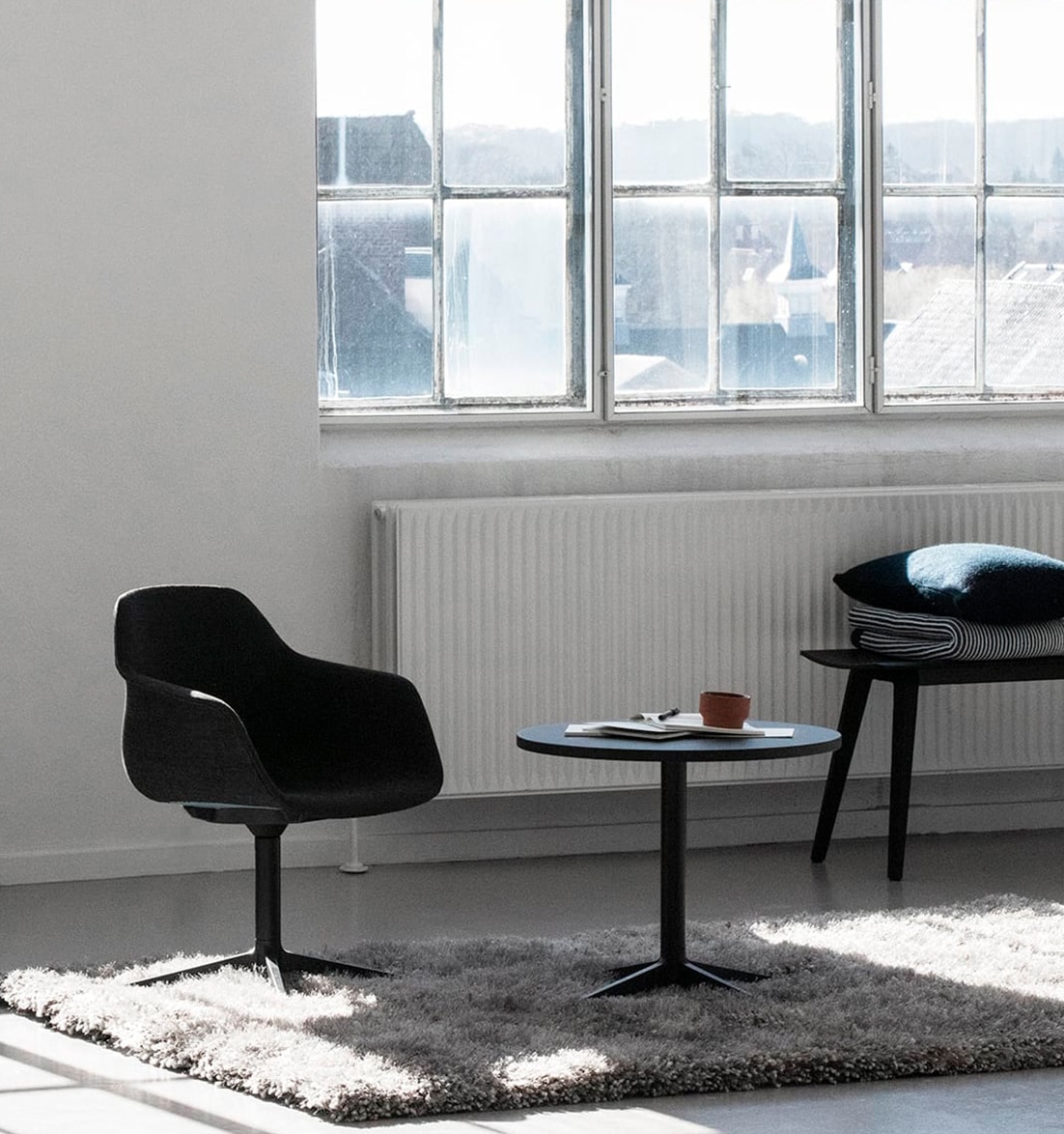 Lounge
Variation is key
Relaxing alternatives to desk seating in the office and social spaces are effective in breaking down silos within organisations. They encourage community and collaboration. And that is what we want.
Space for:
From online meeting to after-work staff partying
For community and collaboration
For relaxing group work
Explore FourMe® Lounge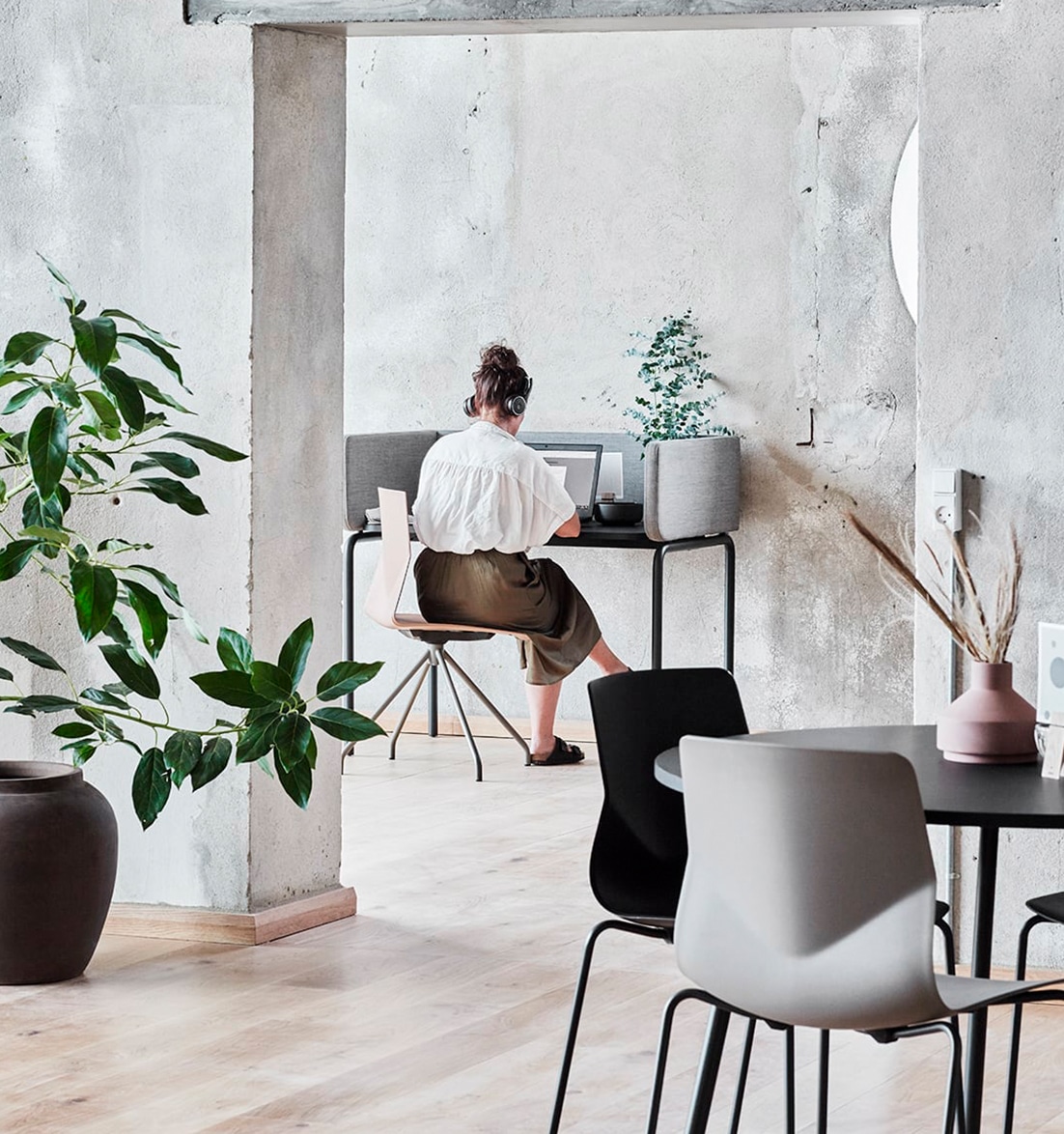 Impromptu
Create Flexible Workstations
Essentially, we are humans. And we want to be together, even if we are looking for somewhere to get our head down and concentrate. Create spaces which enable engaging and maintaining relationships, the culture, and feel-good-factor of a team working together, because this will become more and more important.
For informal meetings
For head down work
From coffee break to chance encounters
Explore FourUs® Worx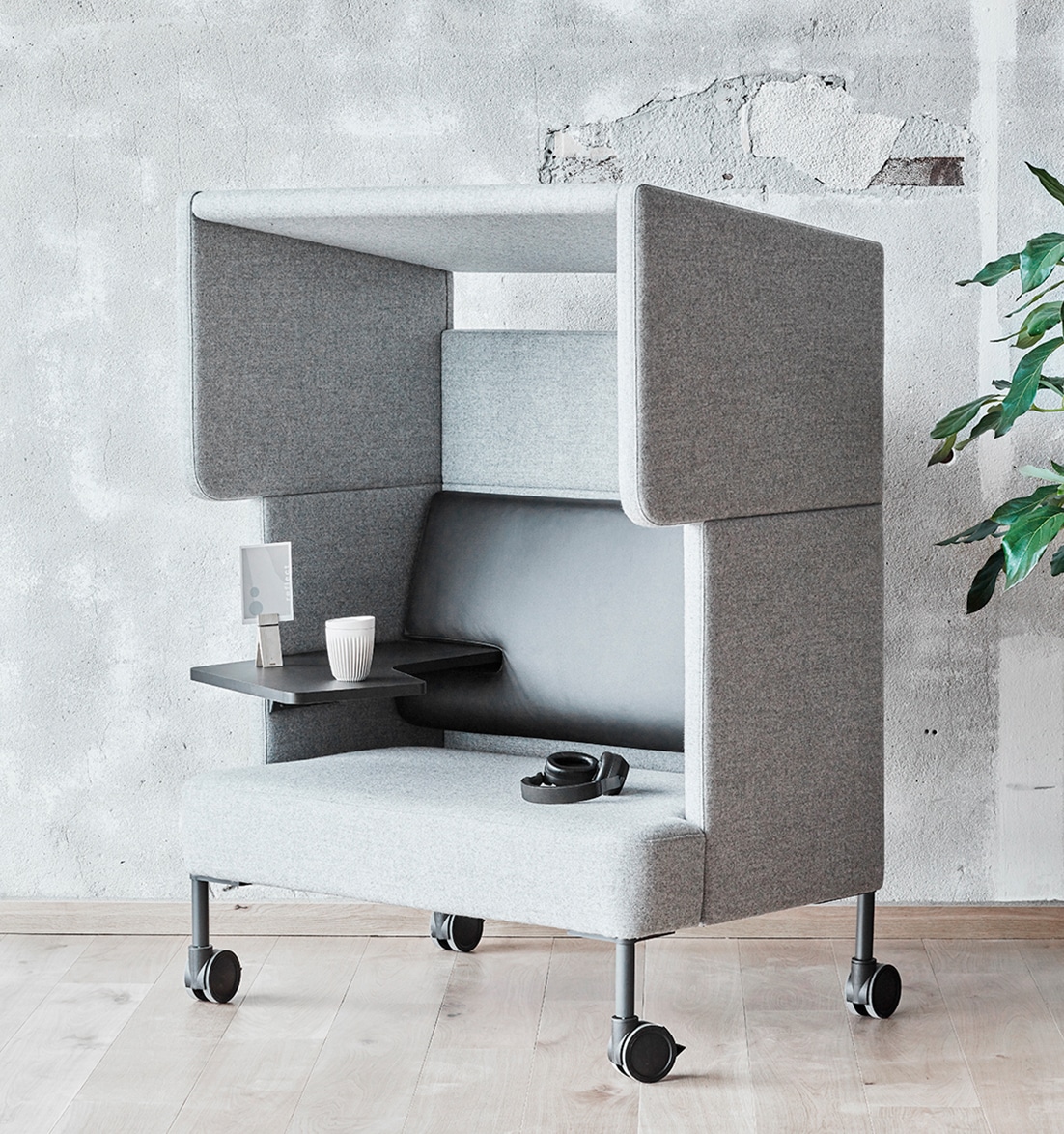 Pause
Enter: Report, Whitepaper, or Book
Pause before the next meeting or before welcoming your next client. Soft furniture connected by the scent of really nice coffee, books or a chance encounter with a colleague create those markers in a routine which are vital for a thriving culture. A pause in movement allows a given space to become a centre of felt value.
Room for:
Powering down
Reflection
A small coffee break
A place of refuge
Explore FourUs® Solo