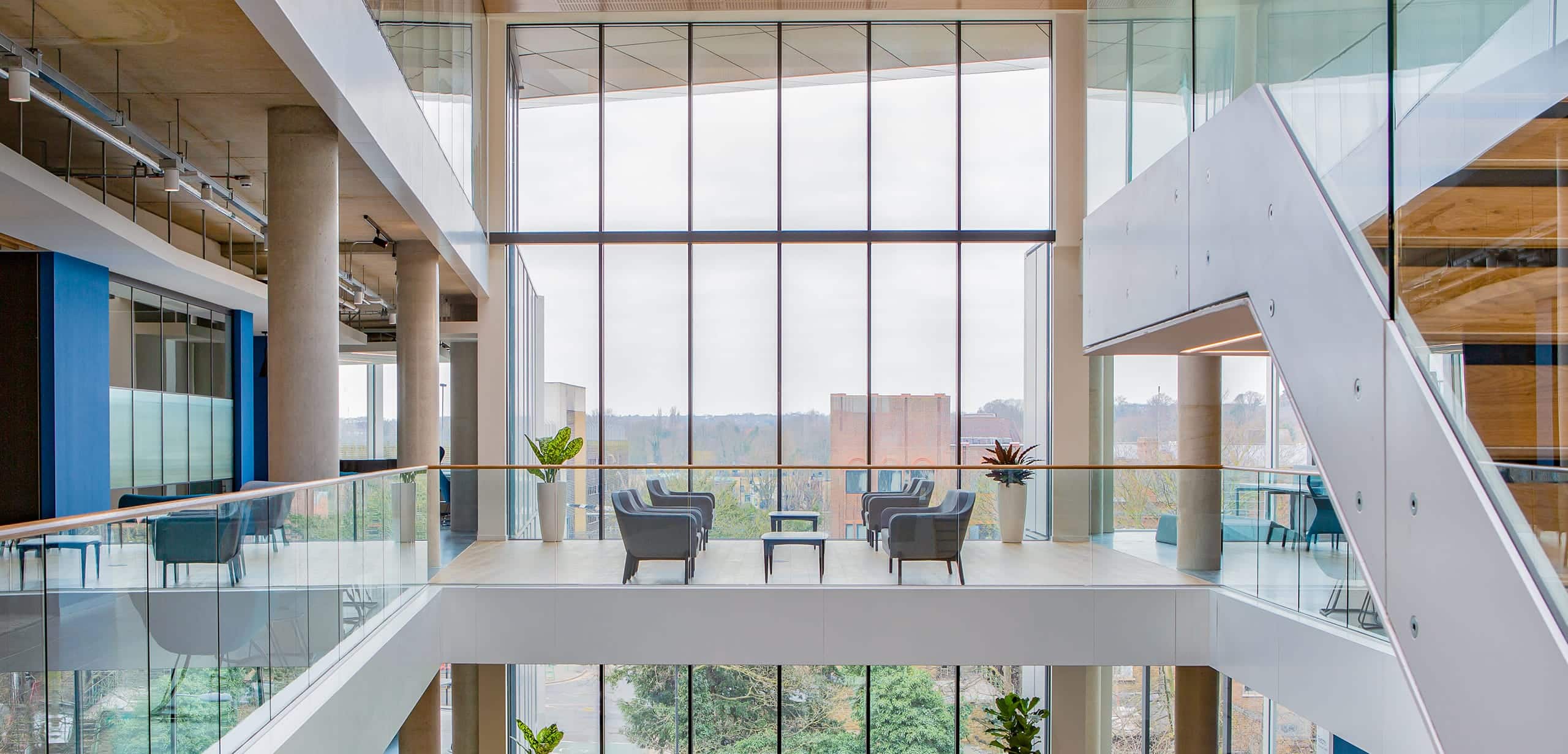 Metaswitch – Global Headquarters
Metaswitch
This new 55,800 square foot, Excellent BREEAM rated building provides a contemporary, cutting edge global headquarters for the award-winning cloud communications software company Metaswitch.
The goal of this project was to help Metaswitch to consolidate their teams, bring people together to support a more collaborative work style and reinvigorate their brand.
The Metaswitch brand is clearly communicated through the genuinely flexible and intuitive workplace that support several different work styles and activities.
So, let us take you on a journey through the building, starting on the ground floor with its open and welcoming reception area and a mix of training rooms that support traditional and collaborative learning styles.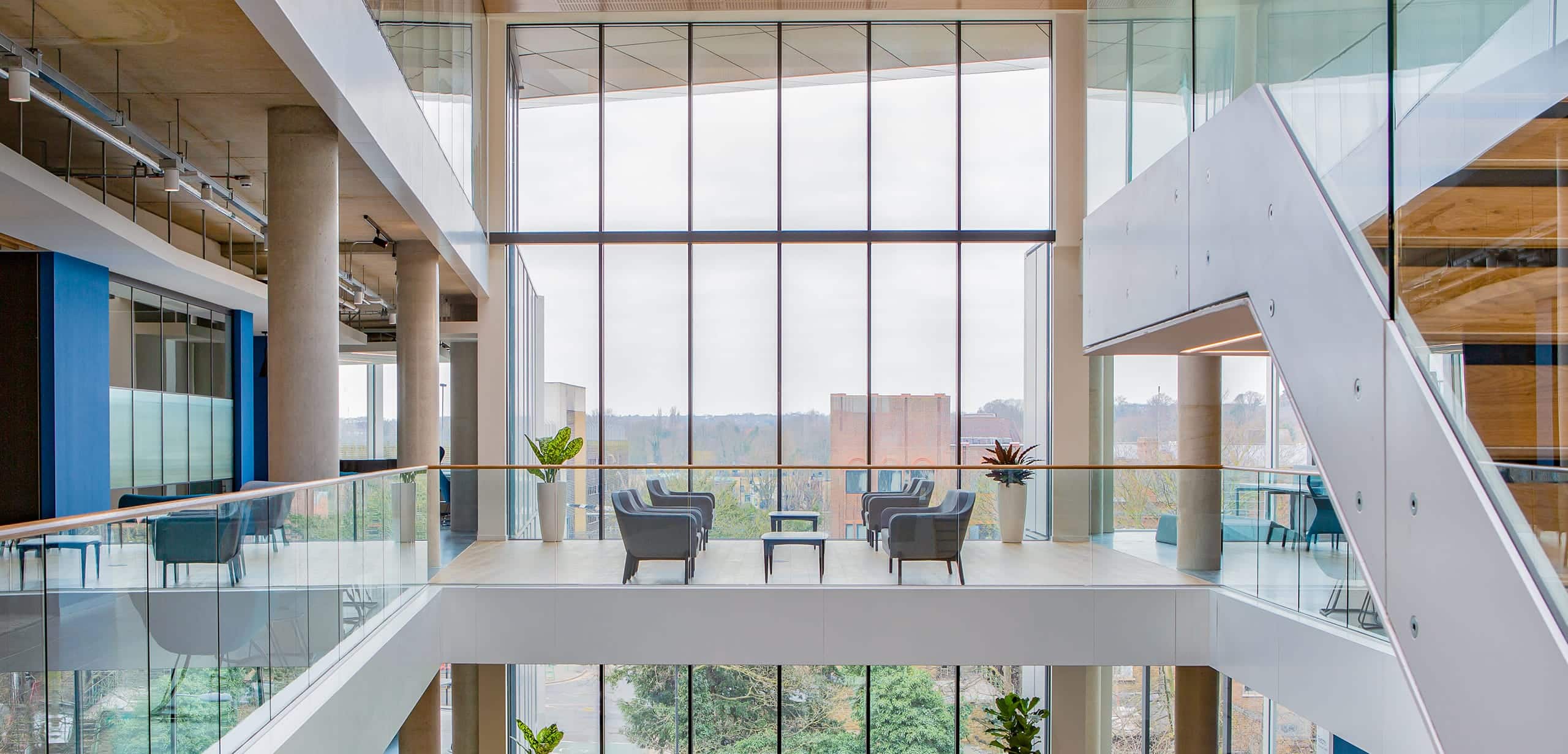 Moving up via the light-filled atrium, you find three floors offering various work settings from single person focused desking with views to the outside green spaces, land-bound closed meeting rooms and small single-person offices, all equipped with cutting edge technology and comfortable, supportive furniture.
The North and south sides of the building are intersected by open communal areas with relaxing soft seating, the perfect place to catch up over a coffee or read that lengthy report with yet more panoramic views.
The fifth and final floor delivers the pièce de résistance, a glorious open space with far-reaching views. A perfect demonstration of flexible design providing a multi-functional space. A place to refuel, refresh and revive that can quickly transform into an impressive rooftop conference centre.
Taking the Metaswitch branded colours of blue and orange as its starting point, a well-curated colour palette of rusts, ochres, teal blue, and forest greens tempered with anthracite greys and earth browns has created a calm and considered aesthetic that has reinvigorated the brand look and made the spaces come alive.